As part of activities marking his seventh coronation anniversary in Ile Ife, the Ooni Of Ife, Oba Adeyeye Enitan Ogunwusi recently played host to the Olu Of Warri, Ogiame Atuwase III.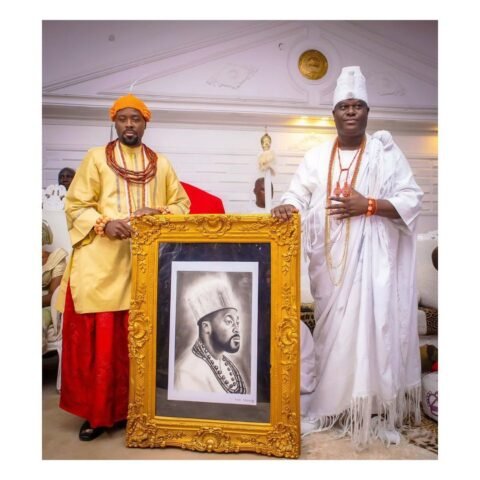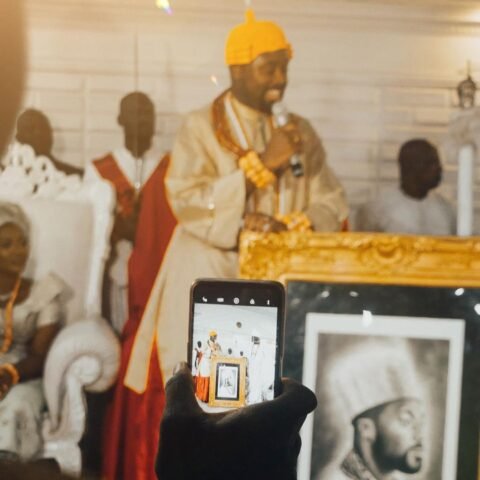 Taking to Instagram, Ooni wrote,
"It was an endless honour for me to formally welcome His Majesty, Ogiame Atuwase III, Olu of Warri, and his royal entourage to the eternal throne of Odùduwà. As I continue to mark the seventh year on my Ancestors' throne, this special visit is a watershed moment in history. It's indeed a homecoming for His Majesty, Atuwase III, as we reaffirm our historical ties, unending bond, and exceptional allegiance to upholding the creed that our founding fathers entrusted into our hands. Our bonds are unbreakable. The custodian of the home of the Itskeri kingdom is the present-day private palace of Odùduwà in Ilare. You are welcome home, His Majesty, Atuwase III.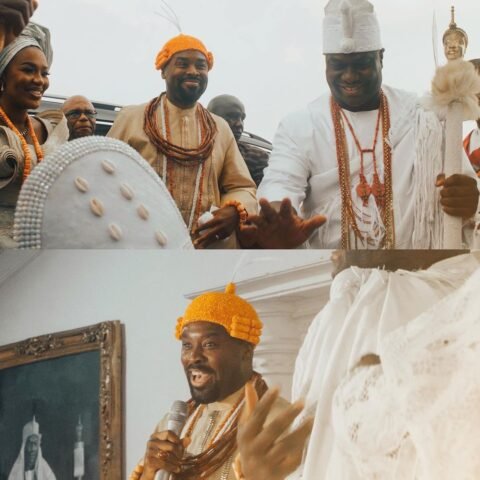 I am reminded that we all have so much to be thankful for, and there are countless people whose efforts and strengths of purpose are fuelling the throne of Oduduwa, for whom I'm eternally grateful and humbled by your loyalty and unwavering affection. I must pay special tribute to our country's young people, whose incredible actions are altering the landscape of our economic and business culture. You are still my bedrock. I have faith in you all; you are the continent's most valuable asset. Our beings are unquestionably the gifts of grace, and I am conscious of the sacrifices that we are all making. Together, our journey into the future may be daunting, but we will survive it together in order to bequeath the best of the continent to the next generations. The possibilities for the future are limitless.
As you join me in celebrating the year of completion, I must reflect on a plethora of positivity, progress made, and some tough challenges. With honour and devotion, I'm committed to carrying out the pledge and mission that have been assigned to me, as well as walking with all my tenacity to achieve the collective vision of restoring our hope and preserving our heritage."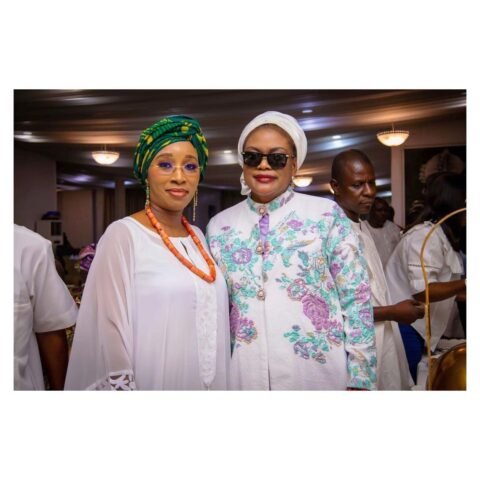 The Ooni also had in attendance some of his queens—Yeyeluwa Mariam, Queen Ronke and Queen Tobi.