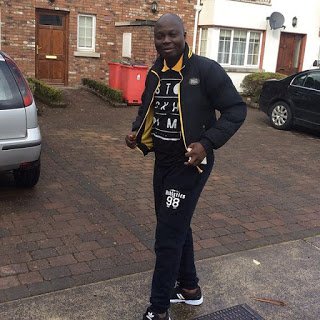 Married
with two kids, actor Bolaji Amusan aka Mr. Latin is a family man. Happily
married to Ronke, who clocked 40 years earlier this year, He visited his family
recently. Wondering why his family lives in Dublin, Ireland?
He
says, "No reasons attached to their
relocation, it's just for a change of environment. I am happily married with
two children and I have one wife. My family relocated to Dublin about seven
years ago and I visit them at least three times in a year."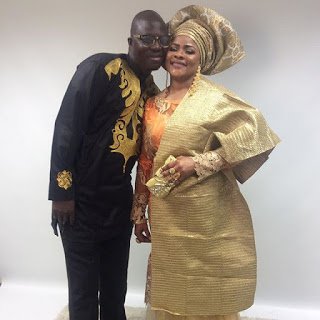 With wife, Ronke
With
a son that is almost his father's height, you would expect Mr. Latin to have a
child actor in his family but he disagrees.
"My firstborn is 17 years old and he was into
a bit of acting before travelling abroad. I believe when a child is exposed to
such stardom and he sees himself as a kid actor, he becomes less interested in
education.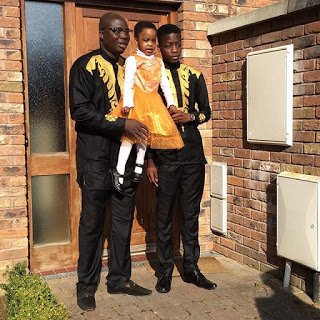 With kids
I want them to be educated first. Most of the kid actors in the
entertainment industry hardly concentrate on their studies. They get so
distracted by the limelight. Even their teachers will treat them specially and
they feel bigger than their mates. When my children were with me in Nigeria, I
rarely went to their school. I didn't want them to feel they are so important
as children of Mr. Latin."
Don't
think he is a comedian at home. He is very strict!
Mr and Mrs with kids
"There is a difference
between Baba Latin, the comedian and Bolaji Amusan, the family man," he
corrects.
"If
you are not firm with your family now, that could be a problem in future. I will
not neglect my responsibilities as a father and husband because I am a
comedian! Nothing lasts forever."
Finally,
ask if he is a rich man and he replies,
"It depends on your definition of being rich. God has blessed me. I have and
live in my own house; I have cars; I have a wonderful family; I can afford
three square meals and my name is not scandalised. That should make me a rich
man."