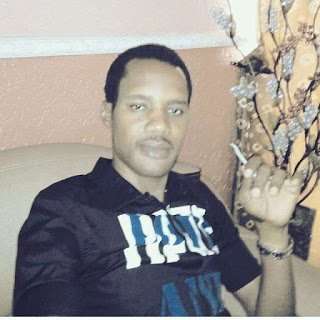 She finally caved to her ex lover's threats. Just an hour ago on her IG
page, the fair-complexioned actress declares, "For the record I never for once
stated that I was kidnapped by Mr Seun Egbegbe or anyone."
Surprised? Don't be. In an interview in SUNDAY PUNCH
yesterday, the Ebony
films CEO, Seun Egbegbe, has declared war on Toyin Aimakhu and on any film-maker who features
her in their movies henceforth. However, he chipped in a caveat—she must deny the story she told that he (Seun) kidnapped her. The actress had said this penultimate week on her IG account and it went viral.
In the SUNDAY PUNCH interview, Egbegbe recalled, "I have read the Riot Act to Yoruba film
producers. I said none of them must feature her in their films. It is not a
threat but a promise because I will take it up with anyone who does otherwise.
I am also angry because I was accused wrongly; she told the whole world that I
kidnapped her. I am not on speaking terms with her any longer and whenever I
lay my eyes on her, I won't take it easy with her."
I have read the Riot Act to Yoruba film
producers. I said none of them must feature her in their films. It is not a
threat but a promise because I will take it up with anyone who does otherwise.
I am also angry because I was accused wrongly; she told the whole world that I
kidnapped her. I am not on speaking terms with her any longer and whenever I
lay my eyes on her, I won't take it easy with her."
We will keep you posted in a jiffy