So, it wasn't only On- Air Personality, Toke Makinwa that treated Sexually Transmitted Diseases while she was married to Maje Ayida.
Even Nollywood actress, Tonto Dikeh did.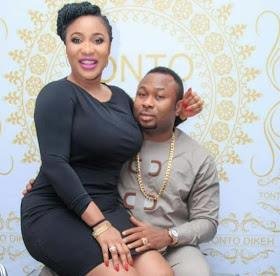 The mother of one who had packed out of her matrimonial home made this disclosure in one of her responses to a fan who was begging her to return to her husband.
Tonto Dikeh who got married to Oladunni Churchill on August 29, 2015.
Signs of cracks in her marriage surfaced some weeks ago when she supposedly changed her profile biodata on Instagram.
Then, another actress, Rosaline Meurer was fingered as the mistress her husband was travelling with.
Rosaline denied and debunked the news making the rounds—she never slept with Tonto's husband.
Then, the birthday of their son, King Andre, put paid to all runours—both husband and wife started talking on social media to fans on the state of their marriage.
The husband also confirmed in an interview that she had left with his son and he could not reach her.
He said, "Oh! My son, I sure miss him so much. I have planned a worthwhile birthday party for him with friends and family members but it's sad to say that all effort to reach him proved abortive, and this is affecting my business and emotions, The mum won't pick calls and the nanny, Our son has been with the mother and not at home for now. I truly, should not be granting this interview if this is all about my family. Am very optimistic that the family will unite together for King Andrea birthday even though channels to reach my wife are temporarily off. "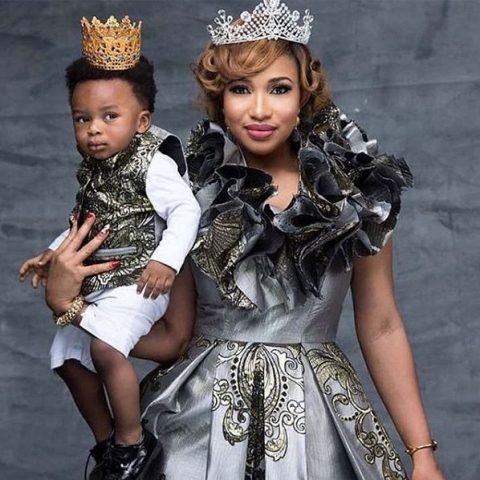 Tonto confirmed this on her son's birthday when she celebrated with the baby and a few friends without his dad who is the founder of Big Church Foundation. A non profit organization.
The current news is Tonto's response to a fan on how she was infected with STDs, the deceit experienced in her marriage and what she also termed as 'scam'
She wrote:
"My love they can laugh,As long as I didn't come out in a body bag.Am ok,No one knows how many STDs I have treated or pain I know in marriage..If laughter is all they have then the karma that bite me awaits them all..Tnx for your love ❤️ Yes no marriage is perfect but mine was based on gross lies/deceit, scam & many more Darkness.. I loved the man no one begged me to,I take all the blame!"