Famous American talk show host, Oprah Winfrey, 63, says she has no regrets over not having children with her partner of 30 years Stedman Graham.
To the philanthropist, motherhood demands a lot and she simply does not have the 'patience.' Graham and Winfrey have no children of their own. They have always treated their pets as their kids.
Graham and Winfrey have been together since 1986 and the former talk show host took a moment to boast about their 30-year relationship on Instagram in February 2016, which she rarely does.
"Stepping out with my Valentine of almost 30 yrs!" she captioned the photo below, taken at music producer Jimmy Iovine's wedding to British model Liberty Ross.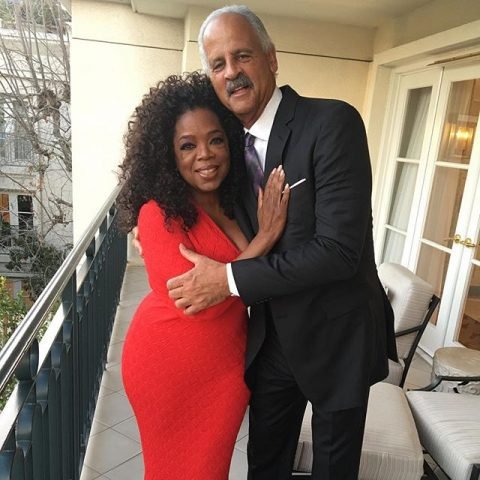 The star famously founded the Oprah Winfrey leadership academy for girls, a boarding school in South Africa which opened in 2007 and houses 172 girls.
She said: "It is more rewarding than I would ever have imagined. I was doing this to help them, but it has brought a light to my life that I can't explain…
"When people were pressuring me to get married and have children, I knew I was not going to be a person that ever regretted not having them, because I feel like I am a mother to the world's children.
Oprah has previously spoken about a premature baby she lost when she was just aged 14, who she named Canaan.
She continued: 'Love knows no boundaries. It doesn't matter if a child came from your womb or if you found that person at age two, 10 or 20. If the love is real, the caring is pure and it comes from a good space, it works.'
She continued: 'For me it was perfect, because I didn't want babies. I wouldn't have been a good mom for babies. I don't have the patience. I have the patience for puppies, but that's a quick stage! But this is so rewarding.'