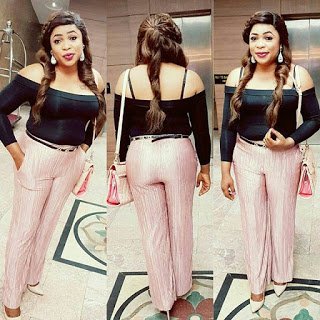 Kemi Afolabi
She oozes sexiness. Skilled at her craft, none knew actress,
Kemi Afolabi trained as a lawyer at the University of Lagos. The first of three
children, her birthday is May 5.
Kemi and daughter in Paris
Married to Wale Adesipe, she said her husband lives in the
United Kingdom. Recalling how she met him, she said, "I met my husband at a
family function. I was not popular as an actor then. When he saw me, he felt my
face was familiar.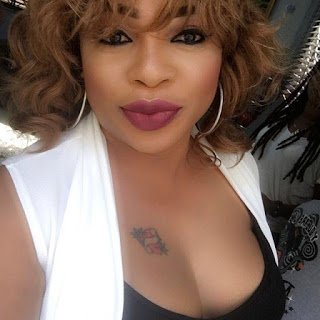 He did not know that I was an actress. We were friends for while before we got
married. The admiration grew gradually. He is an engineer based in England. At present, I shuttle between Nigeria and
England. There is no distance between us. He knows I am working. If he needs to
see me, he will come over. If I need to see him, I will go over there."
A mother of one, she is enthusiastic about her daughter. She
said of her five-year-old Darasimi:
daughter Darasimi
"The happiest moment of my life was when I gave birth to my
daughter. Also, I am happy at the thought of the husband and family that I
have."
Scandals? But for the spat she had with actress/producer
Shebaby, Kemi has succeeded in maintaining a clean slate. The issue of dating
Odunlade Adekola remains unnecessary because, "That's not true. I am
a married woman, how can I be fighting over a married man? Odunlade Adekola is
also married. You should know it's just a fiction. I am not dating Odunlade
Adekola."