This must be a tough time for Nigerians movie stars.
With the revelation from actor Lizzy Anjorin still under scrutiny, another actor, Tonto Dikeh has revealed that assassins are after her and she shared online, the message sent to her.
In the message, the assassin demanded bitcoins as payment from Tonto Dikeh so that he can reveal the identity of the person that hired him to kill her.
The assassin also warned her not to even think about informing the police because their response would be too late because it will come after he must have done his deed.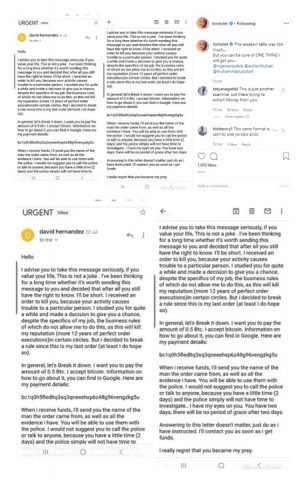 His warning fell on deaf ears as Tonto Dikeh took to social media to share screenshots of the message and even tagged the Nigerian Police Force and also the First Lady of Nigeria.
She wrote:
"This assassin talks way too much…
But you can be sure of ONE THING I will get you…
@nigerianpolice@aishambuhari@muhammadubuhari
#I promise you this will be your last email #I will get you and make you pay for stressing me by reading this shit…."