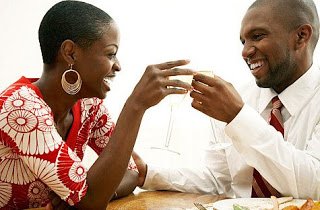 I am 27 and about getting married to
a guy of 31 years old in June. I have bought the wedding gown, rings and
everything is set but I don't love him.
The guy really loves me but I wish he was
taller and more handsome. Recently, I met the kind of guy that has everything I
want in a man but I am not sure if he truly loves me. What do I do?

Any relationship kicks off with
physical attraction. You are attracted to someone physically before you talk
about love. Now that you are no longer attracted to the man you are supposed to
get married to this June, there is a problem. You saw that he was not tall and
handsome before you agreed to dating him. I believe you are saying you don't
love him now because of the new guy you have met. Dating or marrying a man who
is handsome or tall has nothing to do with happiness, which is important in any
home. Do you want to lose a good man, who will make you happy for a Mr.
Charming that could ill-treat you in future because he does not love you and
knows you threw yourself at him? If you jeopardise your marital bliss for
physical attraction, you might regret it