Nigerian artist Wizkid has recently proclaimed himself as the "Grand Dad" and "Popsi" following his remarkable performance at the Tottenham Hotspur Stadium.
In a truly remarkable turn of events, the concert titled "More Love Less Ego" held at the Spurs stadium in London on Saturday, July 29, 2023, became the center of attention.
In a display of unbridled enthusiasm, fans and music enthusiasts alike erupted with excitement, collectively celebrating a truly unforgettable moment.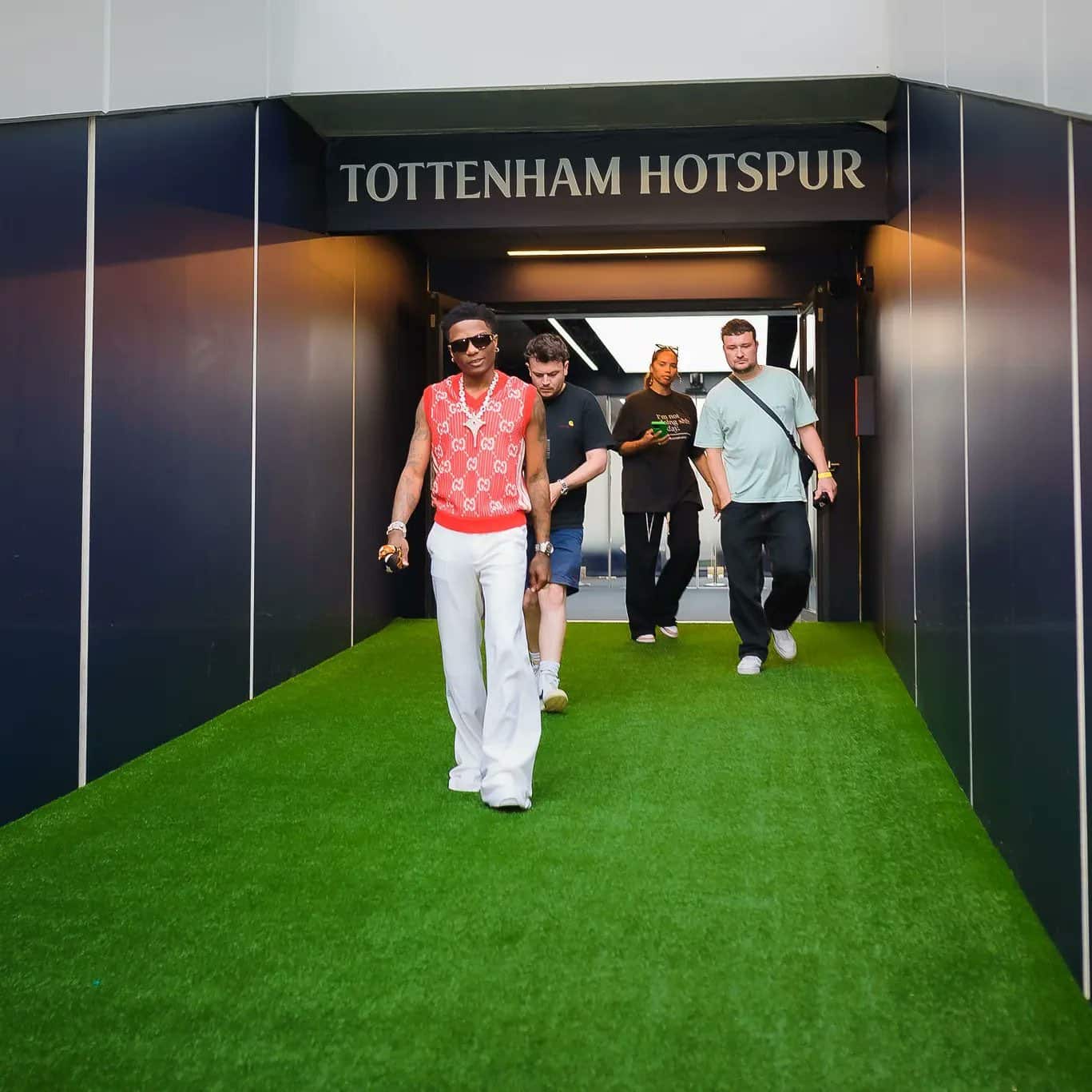 In a groundbreaking moment for the African music industry, Wizkid has etched his name in history with a remarkable concert. The renowned venue played host to the talented artist, making him the first and only African artist to headline and grace its stage.
On the stage, we witnessed the presence of none other than Bigwiz, a renowned African musician who has achieved multi-platinum sales. Recently, he has fully embraced the moniker of Bigwiz, further establishing his status as one of the most revered musicians from Africa in history.
In a mesmerizing display of musical prowess, the artist seamlessly fused together the genres of R&B, Hip-hop, and Afrobeat, captivating the audience with his electrifying performance. The crowd, overcome with excitement, erupted into thunderous applause, their overwhelming satisfaction palpable in the air.
In a recently surfaced video, the self-assured artist was observed boasting about his role as the Grand Dad and Popsi, without divulging the specific individuals he was alluding to.
WATCH THE VIDEO BELOW: