She was all over social media on Thursday August 24, 2017. It was her 40th birthday.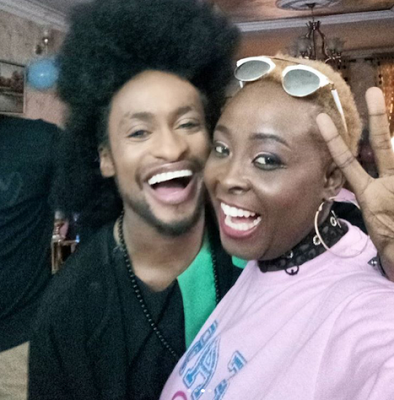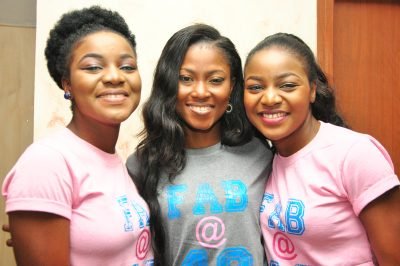 First, her birthday shout-out from her husband. He wrote:
"We went from friendship to relationship to love and family?It was like yesterday when I was just another face in the crowd to now being the lucky man you wake up to see every morning ?I pray God will keep our love and hearts happy and our faces smiling throughout our earthly year. Amen ? Happy Birthday My queen #MRSFAB
I love you just the way you are ?hot & spicy ? creative and caring ?happy birthday @funkejenifaakindele my mummy, my queen, my bestie, my love ❤️Next year we shall have multiple reasons to celebrate by Gods grace #mrsfab." (sic)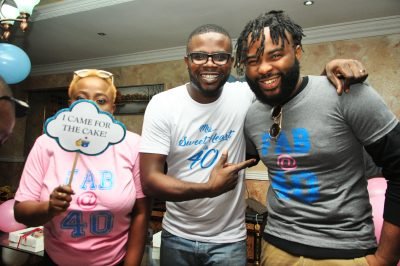 There was the early morning birthday greeting from the 'Jenifa Diary' crew and Industreet, all dressed in customised Funke at 40 T-shirts.

Then cakes, more cakes, gifts and songs filled everywhere. Then, the real party began.

Food, drinks, fun and Funke got the surprise of her life when gospel artiste, Tope Alabi, sent a birthday shout-out and sang some favourite songs of hers for the celebrator.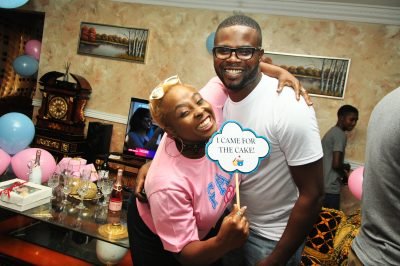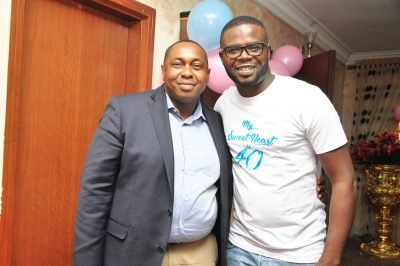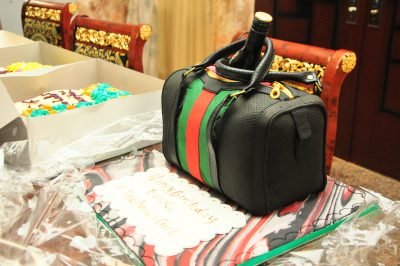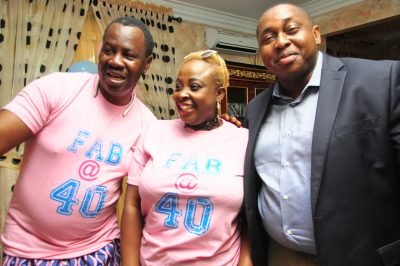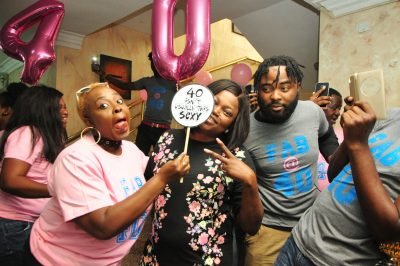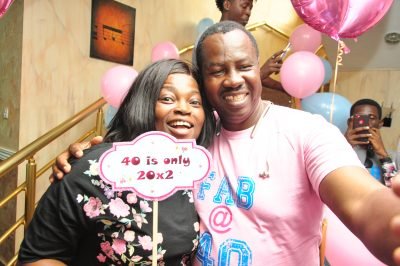 This brought tears to Funke's eyes who wept profusely.
An elated Funke took to Instagram and thanked everybody. She said in a video shared, "I can't believe they all got me!! Thanks to hubby for the surprise party and for getting Aunty Tope Alabi @tope_alabi to give me a birthday shout out( that made me cry cause I love her) Thanks to all my friends and family for turning up for me. My fans!!! Colleagues!! You all rock. " (sic)