It's her birthday. If you think she would be calm about it, then you are wrong!
Tonto is blowing her trumpet and counting God's blessings in her life as she marks another year. Sharing lovely photos, the actress and mother of one says,



"So many amazing years have come and gone and like the old saying, "how time flies?'; My story so far has been that of the pure grace of God, from that little girl walking the streets of Port Harcourt to this young amazing beautiful woman exuding divine essence and Grace; My tales aren't complete without thanking God for the gift of life and adding another year to me today, my songs will be complete by saying thank you my Lord; Through the battles, through the storms, through the shallow and high waters l've remained steadfast knowing that I have the strength of a Lion; My name is KING Tonto Dikeh, l'm not like roses and flowers that blossom for a while and when the sun comes out they all whither and die, l'm still here standing tall and will keep standing till the end of time; I also celebrate my son King, my friends, family and my very supportive fans for the beautiful words always, yes it's my day however let's rock it together till the birds starts singing and sleeping; Happy Amazing and sweet Birthday to me today; #Thank you Jesus #mamaking…" (sic)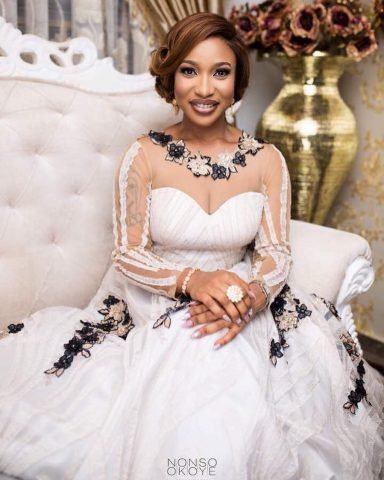 Happy birthday, Tonto Dikeh!