TJ Billz Balogun and former Miss Tiwatope Savage got married at a star-studded event in 2014. The traditional wedding held in Lagos and the formal white wedding took place in Dubai.
It was the talk-of-town and the media went agog.
But by 2016, cracks were noticed on the wall of the celebrity marriage which had produced a son.
By April 2016, the union crumbled amidst series of drama, allegations of infidelity, in-laws'' interference, reckless spending and both Tiwa and Tunji separated.
Well, it seems they are back and have consciously taken their marriage off social media.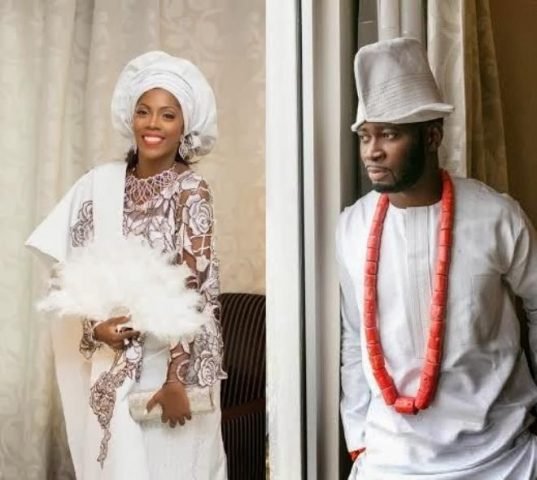 Now, TeeBillz wished he could turn back the hands of time—he now hates an elaborate wedding.
He made this revelation while speaking as a panelist at "Mind the Gap X", a love and relationship class for single, married and divorced people organised by Pastor Wale Adefarasin and life coach, Lanre Olusola.
Teebillz revealed, "If I have the chance of doing my marriage over again, l will put God first and not have an elaborate wedding."
Also correcting the stereotype that the man is the overall ruler in a marriage, he said, "It's the 21st century and as men, most of us want to live like we are the lords of the marriage. You're a partner. It's about our weaknesses, we're here to help each other.
Teebillz encouraged men to embrace communication,and have absolute understanding in the marriage instead of being selfish.