Today May 30 is her birthday. She is 37 years old today.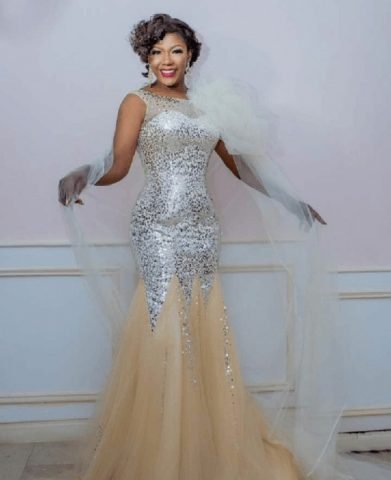 Well, when an excited woman wants to celebrate , she can do the unthinkable.
Were fans surprised when facts emerged that the dress Nollywood actress, Susan Peters wore for her birthday photo shoot is close to N1 million!
The 'Duchess of Idoma' as Susan is fondly called, is said to have bought the dress for £2,688.00, (approximately a million naira). The cream caramel tulle sequence cap sleeve dress is from the LuxuryByFeyi SS16 collection.


This is wishing her a happy birthday till 2018.