Cristiano Ronaldo looked like he had finally opened the scoring for Portugal in the 54th minute. But whilst the goal stood, FIFA have since awarded it to his former Manchester United teammate Bruno Fernandes. The 28-year-old produced a well-flighted cross into the area looking for Ronaldo.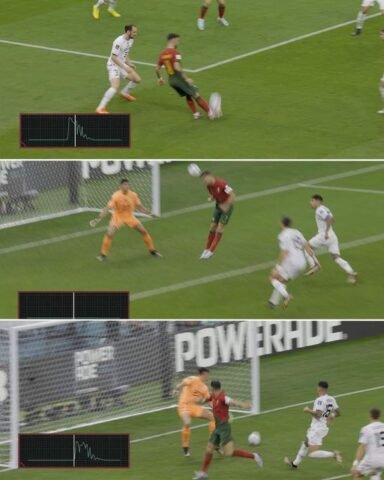 However, the ball did not touch the striker but his movement proved key in fooling Uruguay's Sergio Rochet into letting the ball past him and in. Ronaldo celebrated the goal but it has since been given to Fernandes with evidence emerging that he did not get his head on the ball.
This evidence is according to Adidas, who used 500Hz IMU sensors inside the match ball to show no contact from the 37-year-old. Report claim that the Portuguese Federation will be presenting evidence to FIFA that the goal should have been awarded to Ronaldo but it seems the Federation will have to take a step back unless they have what they can use in countering Adidas.
Regardless of whether he had a goal taken away from him, Ronaldo will be delighted that his team have booked their place in the knockout stages.