Nollywood actor, Kenneth Okonkwo and his beautiful wife, Ifeoma had reasons to celebrate again on May 6, 2017.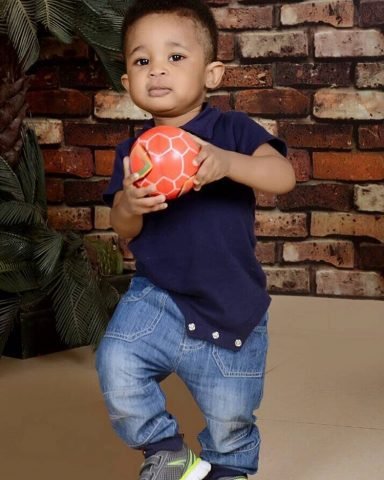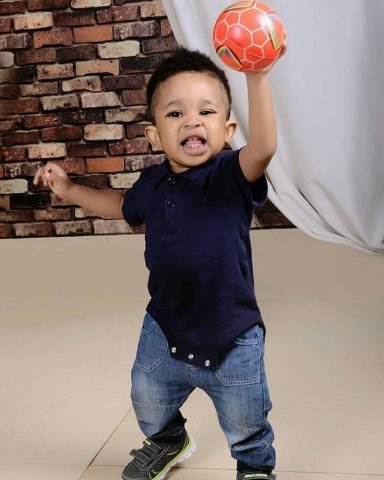 Recall that the couple became parents of a baby boy last year after nine years of a childless union.
Kenechukwu Isaac Chukwuchirimeze Okonkwo arrived on May 6, 2016 at the University of Maryland, St. Joseph Medical Center, USA.
Testifying at the Winners Chapel (Living Faith Church) annual programme, Shiloh 2016, Kenneth recalled how his wife had multiple fibroids but God intervened and made them to laugh.
He said, "My wife had multiple fibroids that were too many to take out. I was present during the surgery and there were many of them.
After the surgery, the doctor said my wife's body has been restored to the age of 18 years.
We joined the sanctuary keeping unit of the church and as we cleaned the church, God cleaned my wife's womb."
The "Living In Bondage" actor's first marriage to Ogechi, the only child of Rev. and Pastor Mrs. Ezekiel of the Christian Pentecostal Mission (CPM) barely lasted two years before it crashed but produced a son. It ended in a bitter divorce in 2002.
This is wishing Ken Jnr. Happy birthday