Both actresses, Mercy Johnson-Okojie and Juliet Ibrahim have been having fun as Glo ambassadors and also as hosts at the Glo Mega Music Tour that has been moving from one city to the other.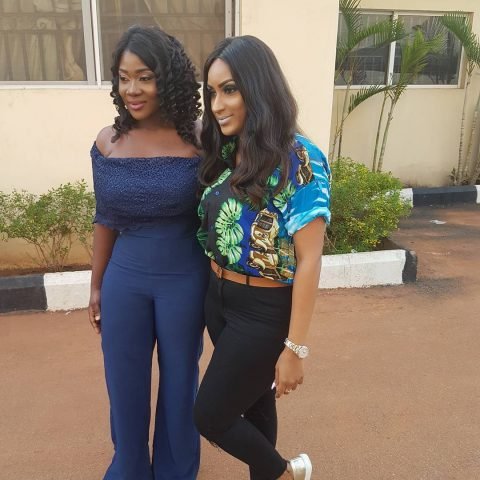 Not many would forget their curvy bodies that have been on display since the tour started.
Mercy, who is a mother of three, has succeeded in training her waist and she thus emphasizing her curves.
Juliet, the Ghanaian actress who is also a mother of one, has always been curvy and known for her form-fitting dresses.
From make-up to dresses worn, these actresses have proved to be enchantresses and thrilled fans and music lovers in all the Glo shows.