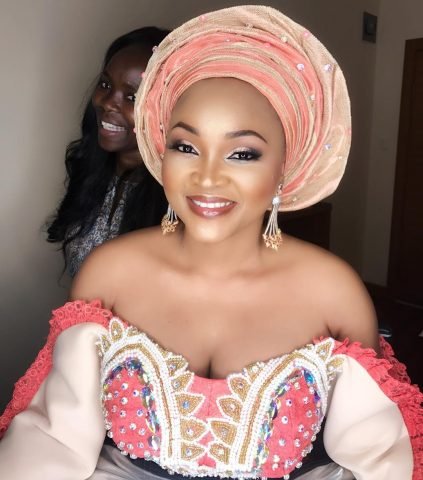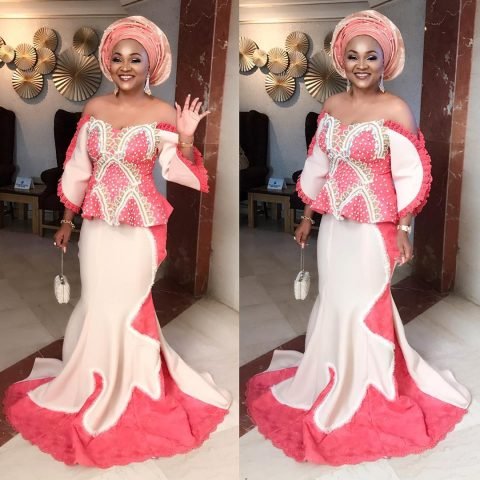 After a hiatus from her regular exquisite fashion 'parade' on Instagram, Nollywood actress, Mercy Aigbe is back!
Renowned to be the best dressed actress in Nollywood Yoruba genre (she would have made it in the English-speaking genre but there are Rita Dominic, Genevieve Nnaji and a few actresses who are more gorgeous), Mercy, who went on vacation to London for further treatment of injuries sustained from her husband's assault, waltzed into 'InstaFashion' on Saturday in a peach couture skirt/blouse. With matching gele, she looked ravishing.
Her pretty face is back and prettier.
Mercy, who had penultimate week sought fresh medical treatment, visited an Oral and Maxillofacial surgeon.
Maxillofacial surgeons specialise in treating many diseases, injuries and defects in the head, neck, face, jaws and the hard and soft tissues of the oral (mouth) and maxillofacial (jaws and face) region.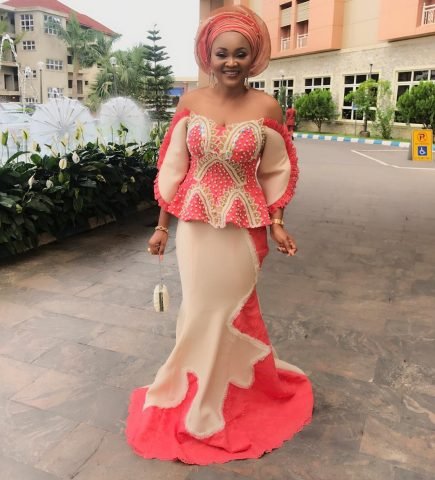 Recall that the four-year-old union that has produced a son witnessed another round of media scrutiny when on Friday April 28, the news made the rounds that Nollywood actress, Mercy Aigbe-Gentry was battered by her husband, Lanre Gentry and she had suffered injuries on the face. She was reported to have been on admission at a hospital in Lagos where she was treated as a result of the assault.
From her looks, she is healing and seems to be putting her 'past' behind her.
The actress captioned her lovely photos:
"Let me introduce you to this gorgeous babe
Virtuous Woman……..
Daughter of Zion………
Conqueror ……
Victor…………
Apple of God's eyes……..
Child of Grace……..
Child of Mercy……….
Redeemite ……..
Clamite………
DIVA
AMAZON
UNSTOPPABLE
MERCIFIED." (sic)