He's a proud father indeed.
Recently, two of his daughters graduated from different schools in the United States.
The first to graduate is Adijat Amoke Akinsanya.
The proud father shared photos and wrote: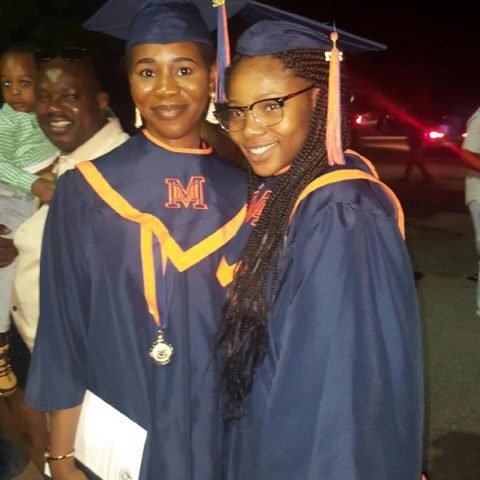 "I give thanks to the almighty Allah for the success of my lovely daughter, Adija Amoke Akinsanya for her successful graduation here at Atlanta USA. I pray all mothers/ parents live to enjoy their own children. Amen."
Few days later, another of his daughters, Bisola, graduated from the Clayton County Schools Performing Art Centre, Jonesboro in Georgia, United States.
Indicating that there is another one still in school but who will graduate next year, a chieftain of the National Union of Road Transport Workers Association, Musiliu Akinsanya aka MC Oluomo, enthused on social media:

"Alihamdulilia. I thank God for another one of my children, Bisola Akinsanya for her successful graduation. Next year will be another one insha Allah. I thank Allah for my life and wonderful children." (sic)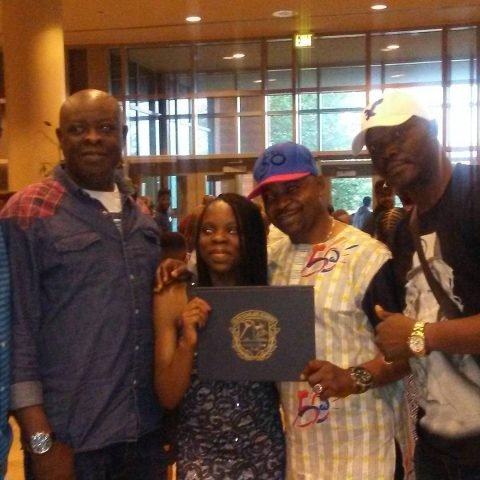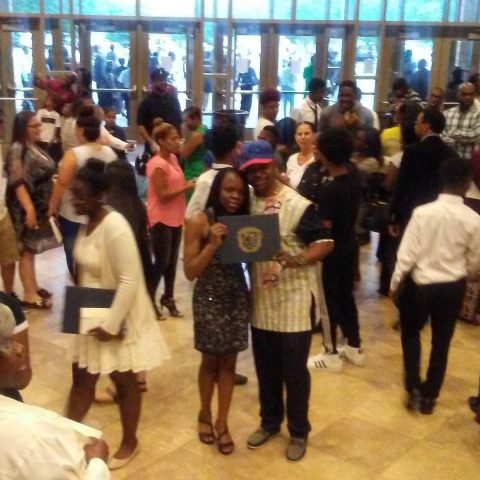 However, just as dust raised over the gruesome murder of the Zonal Chairman of Okada Welfare Association for Oshodi, Mafoluku, Isolo axis, Razak Bello aka Hamburger, is yet to settle, MC Oluomo has issued a press statement on the crisis in Oshodi, Lagos.
Hamburger was brutally murdered on May 30 after the All Progressives Congress (APC) Local Government primaries turned violent in Oshodi, Lagos. Fingers were pointed at MC Oluomo and his group as masterminds of the murder but he denied having anything to do with Hamburger's death.
The statement which was signed by him read:
I, MUSILIU AYINDE AKINSANYA (MC OLUOMO), want to use this medium to address the false information going on concerning the crisis in Oshodi. This press release has become imperative because of my reputations, my livelihood and family involved.
Presently, I am out of the country, and my international passport can be used to verify this. I know absolutely nothing about the death of late Razaq Bello and I have sent my sincere condolences to the family.
On the interview granted by one Adedigba Adepegba (Taloskibo), that was just a media stunt and it is aimed at misleading the public and discredit my image, and due process is been carried out on that.
I am a peace loving and law abiding citizen of this great state and all I have always preached is peace, serenity and holistic development of my hood, Oshodi, and Lagos state at large."