Still basking in the euphoria of the APC's victory in Lagos, the Governor-Elect, Mr Babjide Sanwo-Olu shared moments of joy when his team celebrated the party's victory at the last Gubernatorial polls in Lagos.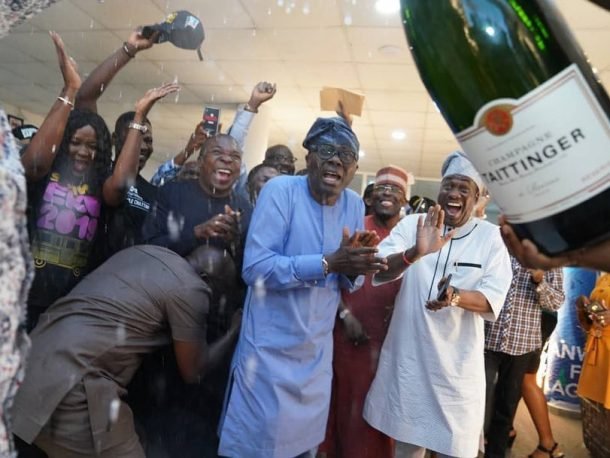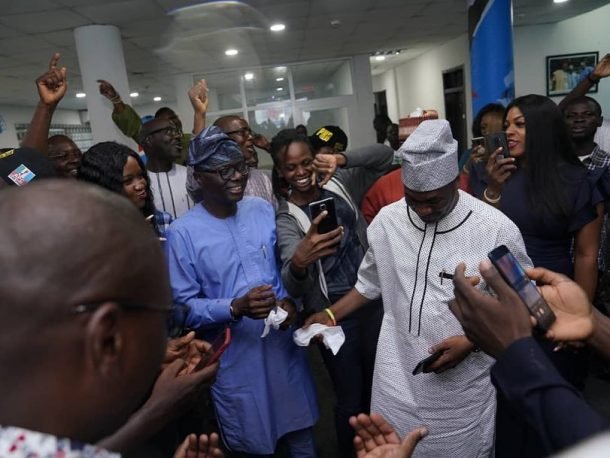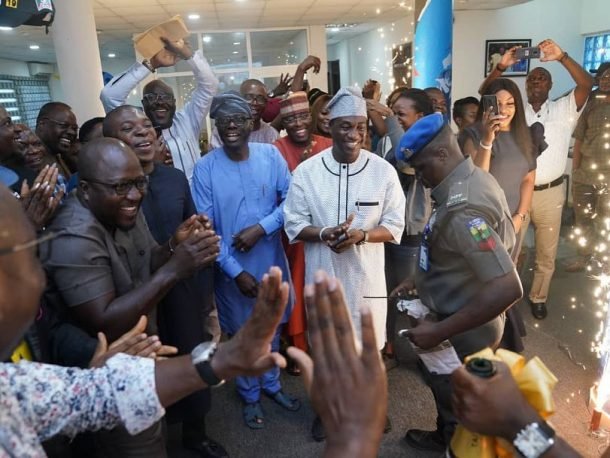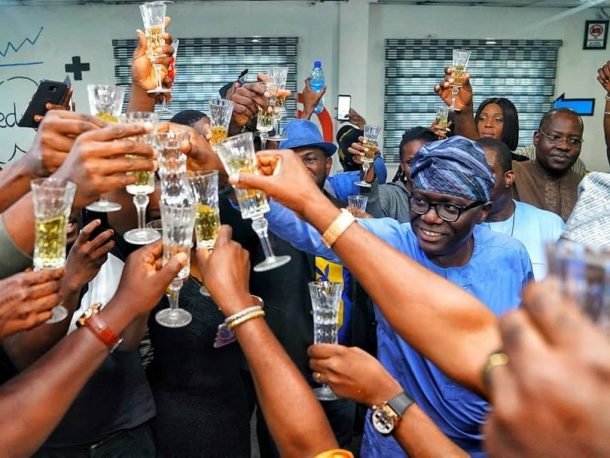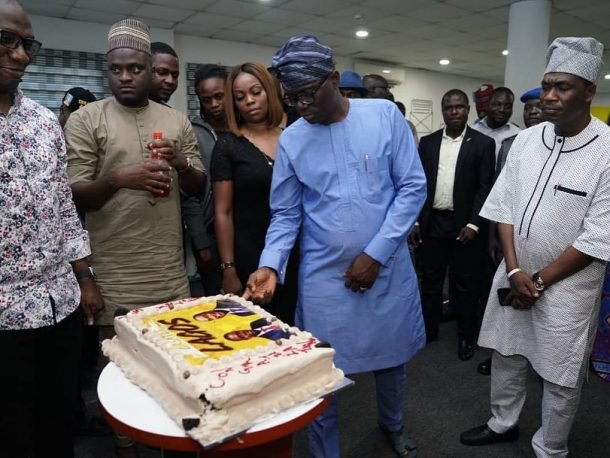 He wrote on Monday, "We walked into our office yesterday and our team members surprised us with a very nice congratulatory cake, and popped champagne in our honour.
It was heartwarming.
The journey that brought us here has been long and tedious to say the least. The sleepless nights we had strategizing on how to project our vision #foragreaterlagos
The long days we spent, passing our messages across to Lagosians.
I must say I'm indeed blessed to not only have a supportive wife, a visionary deputy, amazing family and friends, but to also have been able to put together a hardworking team, who instantly bought into my vision, my plans, agenda and wish for a Greater Lagos is nothing short of a blessing.
Thank you to everyone who worked tirelessly with us, all the advocacy groups that believed in us, stakeholders, Corporate Organizations, numerous media outlets, the youths, women groups and everybody to numerous to mention. You all know yourselves, and we Thank You.
We know you're all counting on us to move Lagos to greater heights, we would not let you down.
Thank you all once again, and God bless.