Father's Day was celebrated on June 18.
A day set apart to recognise and honour the significance of fatherhood in the lives of children (even wives). In Nigeria and among the celebrities, it was a time to not only feature their 'breadwinners' but post loving words.
For actor, Richard Mofe-Damijo, it was a time to reflect on his relationship with his children. Popularly called RMD, he was a widower of late May Ellen Ezekiel before remarrying TV girl Jumobi Adegbesan.
He wrote on Father's Day: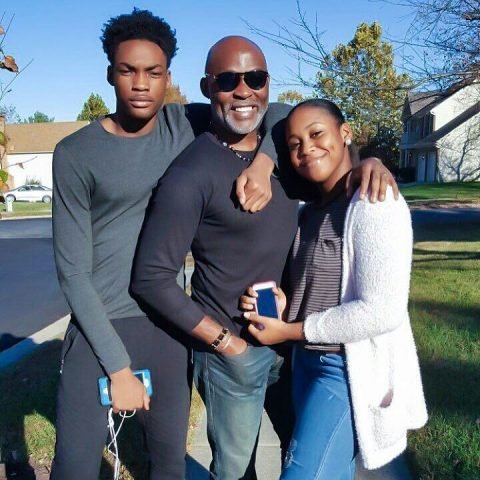 "When I was younger, I looked at my dad as very old and now, in a changing world when 70 (years old) is the new 40, I wonder how my kids look at me-lol-. I am grateful I can relate better with my children, have conversations rather than just give orders/instructions, have them run up to me when I get home rather than run off into their rooms.
I have resolved to evolve with them, watch trends closely and keep finding ways to keep up with them without losing the values I hold dear and want to impart in them.
To every father providing not just financially but also providing the love, acceptance, emotional and spiritual stability their children need. To every father looking for ways to win or retain the confidence of their children in a changing world. To every father striving at being a better dad than our fathers were. To every father who has resolved to raise their kids better than our parents did, I say Happy Father's Day and I pray for you today that God will furnish you exceedingly and abundantly with all the wisdom and resources you require to be the father your family needs. God bless you all."
Comedian, Klint the Drunk, who believed some values have been eroded over the years from the society, wrote: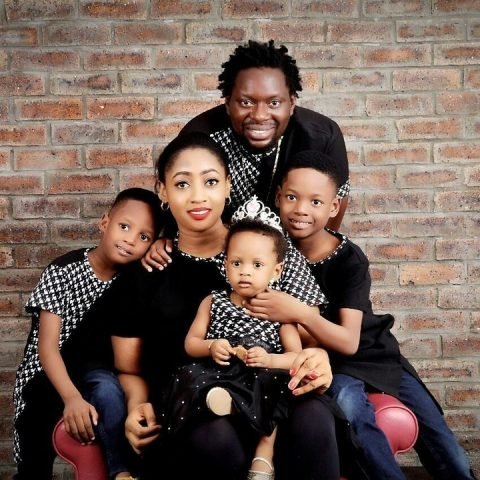 "Happy Father's Day to all fathers out there.
It's not easy to be a dad. I remember in the past, fathers
used to be FATHER FIGURES to their children even the
polygamous families had fathers that were strict,
responsible and had grounded rules
PROVERBS 13:24
PROVERBS 22:6.
Nowadays, values are different. But I know there are still
real fathers out there. To them I say KUDOS! GOD'S
BLESSINGS BE WITH YOU."
Former Minister of Aviation, Femi Fani-Kayode decided reposting what his wife, Precious wrote about him. The mother of one, who is currently the one making FFK post some 'love poems', wrote:
"Happy Father's Day to my Awesome Odogwu Na'agha, Nwoke'm'ji eje mba, di oma mu. God bless and order your steps and may you remain the Man after God's heart. Wishing every father in the world a blessed Father's Day. #fathersday #sugarsugar ." (sic)
Singer Timi Dakolo simply posted a picture of his family and captioned it:



"IN THIS PICTURE IS MY BEST MELODY.. BEST SONGS..THEY ARE MY WEAKNESS AND MY STRENGTH.. MINE…" (sic)
Father's Day for David Adeleke, who is a baby daddy of two daughters from two women, was celebrated with Davido's Baby mama, Sophia Momodu wishing the father of her daughter, Imade, "Happy Father's Day."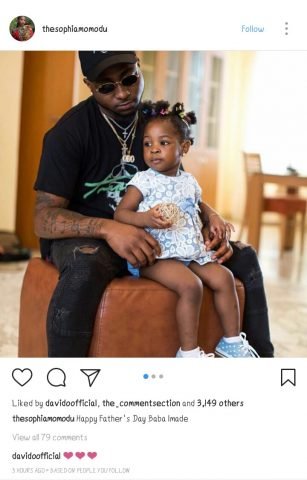 She wrote: "Happy Father's Day Baba Imade."
Davido replied with the Love emoji.
Former beauty queen and musician Flavour's baby mama, Anna Banner, took to Instagram to wish the father of her baby well on Father's Day. She wrote:


"Happy Father's Day to an Amazing Father!!!
Sofia's Honey !!
God bless you now and always!" (sic)
For former Super Eagles captain, Joseph Yobo, it was time for his wife, Adaeze, to post their family portrait and wish all a happy Father's Day.