The traditional wedding took place on Thursday may 11, 2017 in Lagos.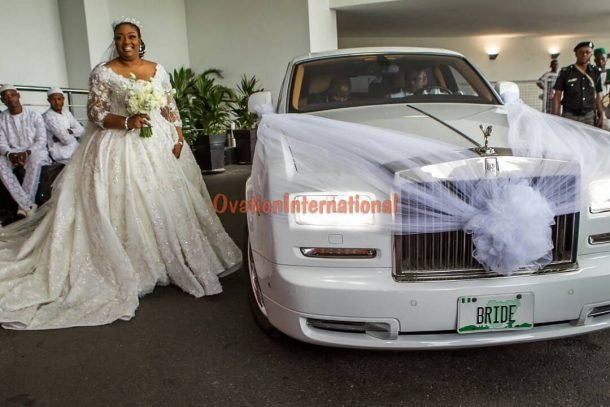 With everyone present, there was much jubilation and nobody noticed there was no mother of the groom on seat.
Olujonwo,33, wedded former Miss Temitope Adebutu formally on Saturday May 13 at the Methodist Church of the Trinity, Tinubu Lagos.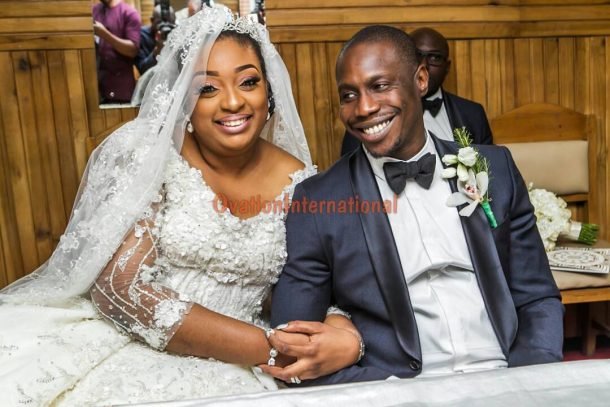 Again, the groom's mother was absent.
Taiwo, Obasanjo had two children for the former President. Though OBJ's current wife, Bola was in attendance, Taiwo's daughter, who is married with kids, represented her mum on the two occasions.
The grand reception took place at the EKo Hotel and Suites.
No calamities were recorded but there were armed security personnel everywhere!
The mother of the groom, Taiwo Obasanjo had sought a court injunction to halt the wedding but was declined based on the fact that her son was an adult above 18 years who could take decisions on his own.
Her reasons for heading to the court?
First, she believed that the wedding should have taken place after the groom's 34th birthday which comes up in June.
She said in an interview, "I went through some delay and there were prophecies that he would come and we should name him Abraham. I respect the prophecies of God too much and before the arrival of this girl that he is supposed to marry, we were warned that whenever the time came for him to marry, he should not marry with fanfare. We were told he should not have any elaborate celebration until after his 34th birthday."
As the groom's mum, she revealed she was not consulted when the dates were selected.
"After the introduction I was asking for the date and I didn't know they were hiding it from me. It was after I pressured them that I heard that 11th and 13th had been chosen. I have never seen anything like this in my life. Even if they didn't consult me but as the mother of the girl that has long been on the shelf with no husband and God used me as an individual to help you, should I not be informed. I spoke to her (bride's mother)many times on this but she refused to listen."
Taiwo Obasanjo had revealed that failure to adhere to her instructions concerning the wedding would result in calamities.
However, she threatened to attend, "I am not going into the ceremony. I am going to place people on the sidewalk. I am going to have a demonstration and we will not be obstructing any traffic or destroying anything. I call them the Jehosphat demonstrators. You know they are more than me; I will be on the road to sing and dance to praise the Almighty God. We are going to have drummers, we are going to have people there with me and we will be carrying placards."
The heavy presence of armed military men in uniform at the ceremonies would not have permitted her or her drummers.
She was absent all through the grand event.