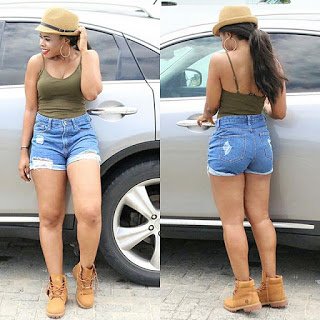 Sexy Laura today on IG
I write this
piece with a heavy heart. I have been a match-maker for many years, run a
dating site and also a relationship columnist in SUNDAY PUNCH.
I have seen how
singles desperately bombard my phones and emails with dating requests. Nothing
bad in running a dating site but I'm piqued when singles allow opportunities to
pass them by.
What am I
saying here?
Many
bachelors have read about celebrity blogger, Linda Ikeji. They know her fame,
family, etc but they are blind to the fact that Linda Ikeji's sister, Laura, is
very very single!
Laura, who
lives in the Banana Island home of her rich but celibate sister, Linda, has
done all she can to tell bachelors that she is single, hot and sexy.
She has
posted over 2,500 photos on Instagram (does that daily) She has worn all famous
designers labels, danced 'Shoki' a thousands times, posted her dance skills, attended events and goes on vacations in exotic places of the
world.
She shows
you all that on Instagram BUT nobody has hooked her.
I'm
disappointed. Why should over 1000 or more guys Like her pictures and none has
taken a step?
I just pray
you guys don't allow a French man, fly down to Banana Island and take off with Laura
Ikeji. I will weep if that happens.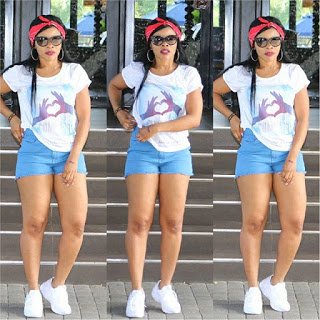 Sexy Laura
Her tank top
on bum shorts photos today is hot!! Don't just admire, take a step, Laura is up
for grabs!
How to
achieve that? Check what I wrote on HOW TO MARRY LINDA IKEJI, http://kemiashefonlovehaven.blogspot.com.ng/2016/04/how-to-marry-linda-ikeji.html
and turn it around. It's the same techniques but another Babe.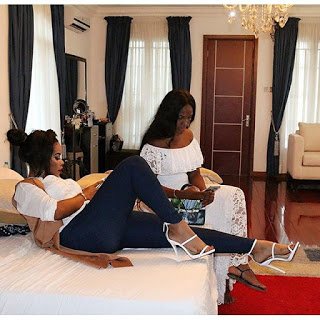 Laura and Linda today on IG
I wish you
all the best.