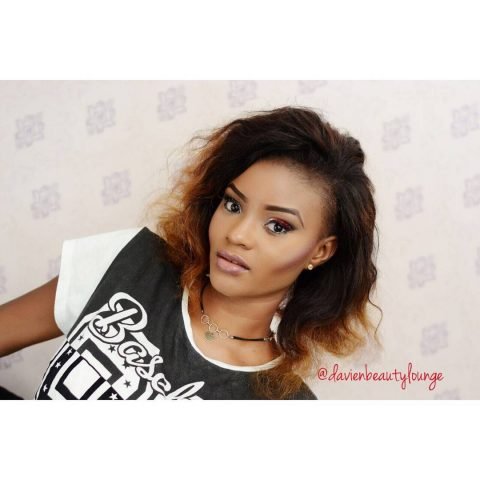 Tall, slim and not as fair-skinned, Adunola didn't look much like her mum.
But the two were an item.
They shared same birthday month but two days apart.
Adun was born on February 25 while Moji Olaiya was born February 27.
From her late mum's post on Adunola's birthday, you could decipher that Adunola Farombi was very close to her late mum.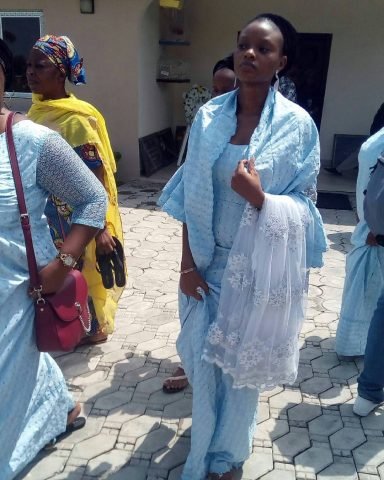 Moji wrote:
"Eighteen years ago today was the best day of my life. I had my first daughter. She was the most beautiful baby I have ever seen. Now she is a beautiful young lady inside and out. She was the true first love of my life and still is. Happy Birthday baby girl Adunoluwa . May you have the best birthday ever, filled with lots of love from your mommy. I love you so much and you were one of the best gifts God ever gave me. Happy Eighteenth birthday to my dearest." (sic)
The actress who celebrated her 42nd birthday in February 2017 gave marriage a second shot after her first divorce but this marriage also crashed because according to her, her now 18-year-old daughter wasn't comfortable with the man.
On why she left her second marriage, the actress said, "My daughter never liked the new man I fell in love with even when the man was ready to accept her as his child. She asked me that, 'Mummy, hope that man would not beat me at the end?' My daughter was staying with her granny and after I married, anytime she comes to the house, she was not always comfortable. It continued like this and she goes back to report to my mother of what was going on. My mother was so worried and we talked about it because I so much love my daughter and the man that promised her all the care and love suddenly changed. So truth is, I left the marriage because of my daughter, because the man I was in love with didn't accept her."
Moji who is one of the daughters of veteran musician, Victor Olaiya, must have gotten another beau who she had her newborn for.
Throughout the burial ceremony, the young lady was inconsolable but was pacified by relatives and friends.
An undergraduate of a private university in Nigeria, it's obvious her late mum was everything to her and played the role of a father too.
Now, the reverse is the case, Adunola would have to care for her almost-3-month-old baby sister and be like a mother even though there is a grandmum available.
Not a pleasant experience for an 18-year-old but from her looks when she viewed her mum's remains today at the cemetery before interment, she has accepted fate.
Here is a clip of Adunola at the burial of her mum's remains today: