Colourful, fun-filled and with attendant teeming crowd, the Hawan Daushe held to mark the Sallah celebrations in Kano was grand.

Durbar is an annual festival to celebrate the end of Ramadan, as well as Eid-el Kabir. It usually entails the emir riding a horse into town amid cheers from his subjects.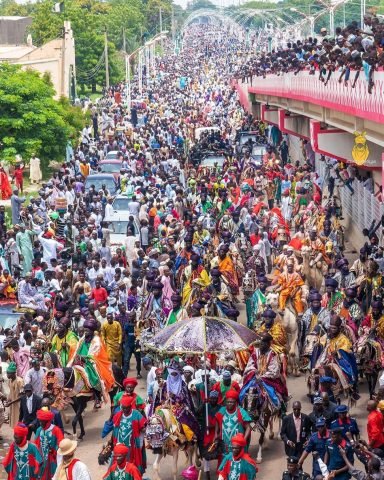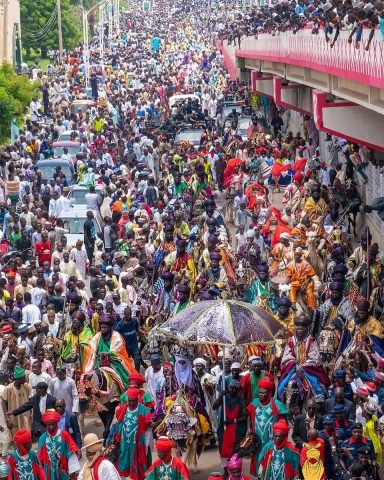 The Emir His Royal Highness Muhammad Sanusi II (CON), seized the opportunity to promote business opportunities and goodwill of Kano State to members of the outside community.
The Emir hosted guests; diplomats, private investors and other high profile guests. It started with a welcoming session where, visitors, Hakimai, district heads along with entourage came to greet the emir and pay their homage.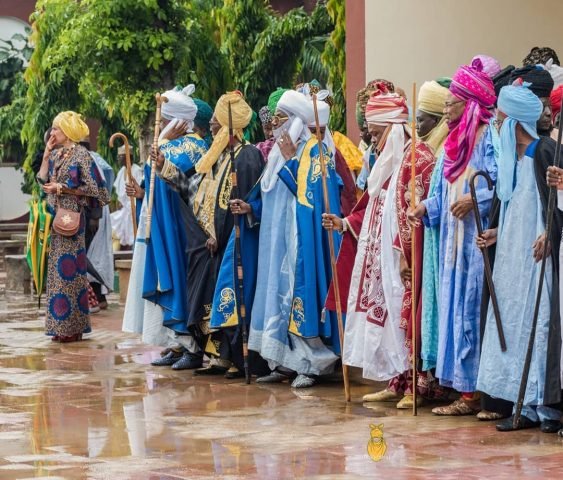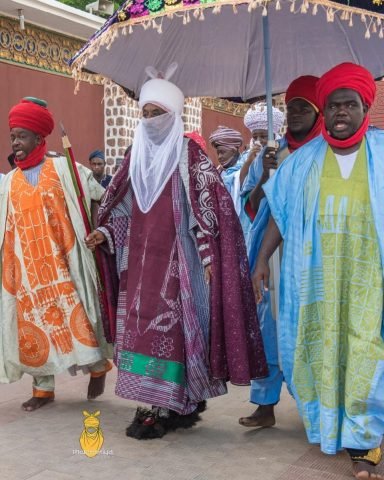 This was followed by a lunch reception organised for the guest and the Emir spent this moment to have a one-on-one interaction with his guests.
After the lunch was a break of about two hours and some of the guests walked round the palace, rested or explored the famous library.
The official event for the Hawan daushe began around 4:30 of the first day and the Emir made his appearance through the kofar patalwa on his favourite she-camel.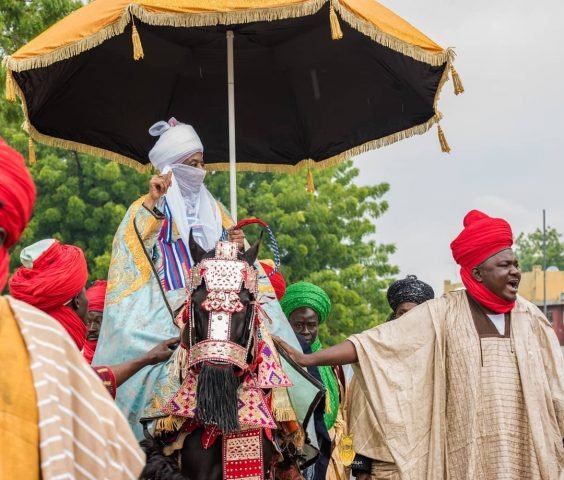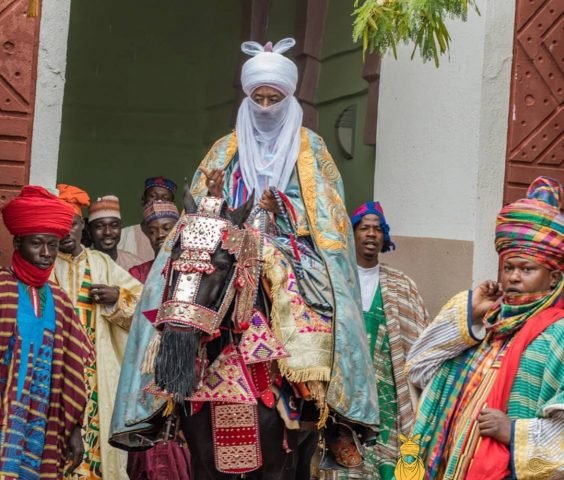 The Kano Emirate Council, led by Sanusi, had invited all district heads to attend the grand Daushe Durbar as was done in the past.
However, Ganduje in a statement, asked the district heads to attend the durbar in their new respective emirates.
The new emirates created by Ganduje include Rano, Gaya, Bishi and Karaye. The Kano emirate was retained but was given eight local government areas.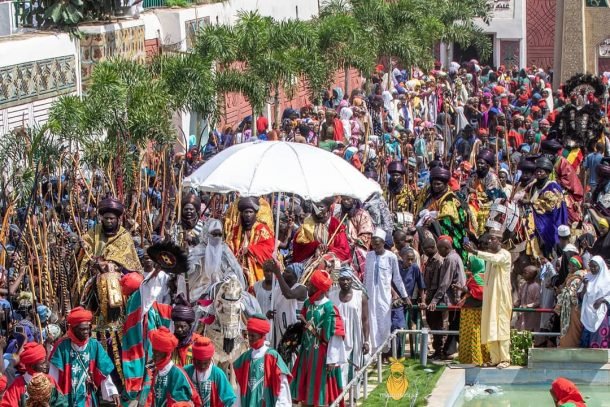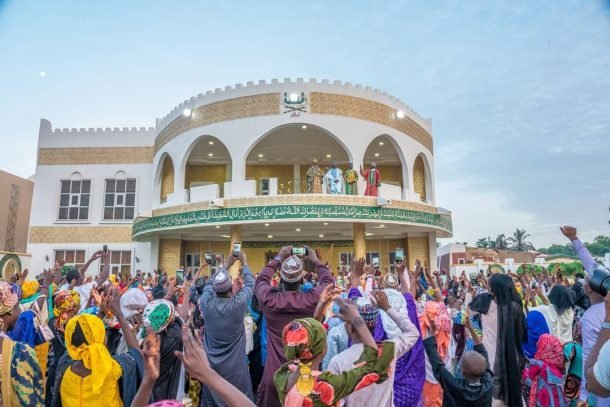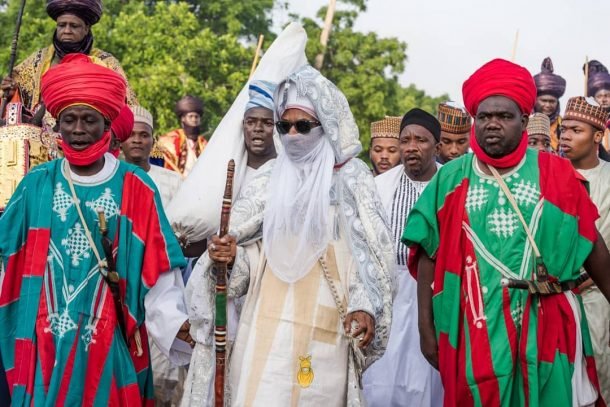 Then, there was the visit to the Kano State Government House led by the Emir.
Sarkin Kano Muhammad Sanusi II and his entourage had a teeming crowcd on their way back to the palace from Kano State Govt House.