He must be the luckiest fan ever!
Some weeks ago, Utibe was videoed singing Davido's hit song, "If" with his local accent outside of his sisters' school and it went viral online.
The artiste took up the boy's case. First, he made sure Utibe gets quality education since he was out of school.
Now, the artiste posted on Instagram that he is building a house for Utibe and his mother.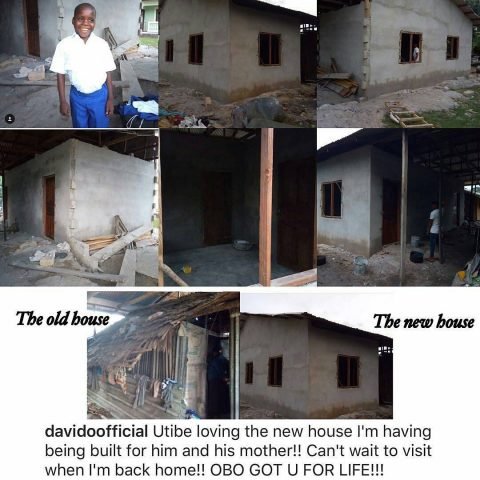 He wrote:
"Utibe loving the new house I'm having being built for him and his mother!! Can't wait to visit when I'm back home!! OBO GOT U FOR LIFE!!(sic)