Amidst the growing support for arrested hip hop artiste, Oyindamola Johnson-Hunga aka Dammy Krane by some young Nigerians on social media, Lanre Dabiri aka El Dee, has come out to condemn the act.
Though he didn't mention names, he posted this banner on his Instagram account on Sunday night:

It reads
"You don't become a thief because you stole, You steal because you are a thief."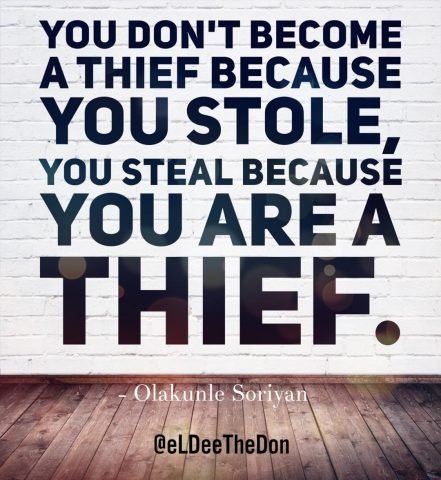 Hip-hop act Dammy Krane was arrested in Miami for theft and credit card fraud on Friday, June 2.
The American Private Jet Service, TapJets, claimed responsibility for handing the singer over to the police.
Meanwhile, Dammy Krane came out in a series of tweets to deny his arrest and promised to reveal all that happened in a new material after his release.