Mabel Makun isn't the loud celebrity's wife. No, never. Pretty and very unassuming, you hardly see her in public doing the shameful or the unexpected.
But this morning early post on her Instagram page cast worries in the minds of friends and well-wishers.
Beautiful Mabel had commented on a post shared by her husband. The photo, which was a selfie taken by AY and Freda Francis during Freda's baby shower in Lagos on Sunday night, attracted many comments.
Mabel wrote: "This is outright wickedness and I won't take it!" (sic)
Again, she wrote, "I think have had enough of the ridiculing. Freda Francis, stay away from my family and I mean it!" (sic)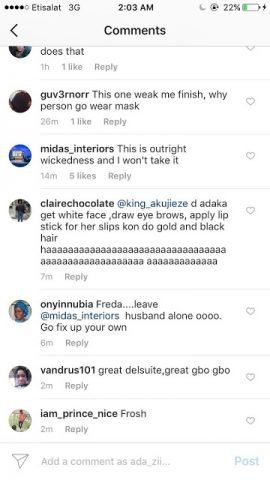 She then went ahead to her page and posted munched chats between her husband and Freda Francis.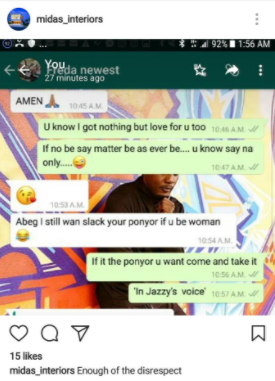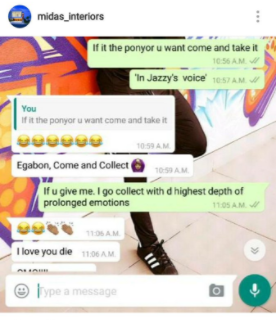 Surprisingly, everyone thought Freda, who is Iyanya's ex girlfriend, was Mabel's friend. Not only that, Freda is very pregnant and her babydaddy said to be a Nigerian-American.
By the time tongues started wagging and some blogs posted the story of Mabel calling out Freda, AY's wife pulled down the post.
However, her husband and father of one, AY is yet to pull down the photo 13 hours after he posted.
Does this pass a message across? What is going on in AY and Mabel's marriage?