With a company that grew from two staff members 47 years ago to hundreds today, it's worth celebrating.
Little wonder, Chief Michael Ade Ojo, chairman, Elizade Nig. Limited, would always be excited talking about the inception.
"At that time, we were not thinking we would be what we are today," he reminisces.

"The name, Elizade, was coined by me and my late wife, Elizabeth. Then, I was an undergraduate of Business Administration and my wife studied history at the University of Nigeria, Nsukka. We both made up our minds to be partners for life. So, through my own business mien as a student of business, I made some permutations."
According to him, after graduation, he got employment, was aggrieved with happenings there and he thought of what to do: "I approached the old RT Briscoe to appoint me as a freelancer to sell their vehicles on commission basis. They gladly accepted since I was not going to be on any salary. I went back to the office and asked for my annual leave. It was granted and I went out selling Toyota cars and within those four weeks, I sold 40 cars. I calculated my commission on those cars and I discovered it is bigger than my one year salary where I worked. I resigned on resumption."
By August 1, 1971, he floated Elizade Independent Agencies. Still on his reminiscences, the 80-year-old recalls: "I started the business at 71 Awolowo Way, Ikeja. We were just two persons. Again, I approached Briscoe, I decided to be a dealer for their motorcycle. I was asked to deposit 600 pounds but I had 400 pounds. I had used the funds to pay for rent of the building where we were and I had nothing to pay for the motorcycles. I went to my bank to ask for a loan but they turned it down because I did not have collateral. But my late cousin, Chief Bakare, lent me 600 pounds and within three months, I paid the money.
"Just before I left my former employment, I had applied for a loan and I ordered for a Peugeot 404. The car came and I displayed it in our showroom because I did not have the capability to ride it. I sold it at a good price and this formed part of my capital. With that, I was able to buy one car till it increased to two and so on.
"Whenever I got my commission, I would put everything back into the business and we were not paying ourselves any salaries for the first five years. We were just drawing all our expenses from the earnings of the company."
The founder of Elizade University, Ilara-Mokin, Ekiti State, his experience from a humble background propelled him in the walk to greatness. "I worked very hard and at the same time I prayed very hard," he says. "I came from a poor family and my experiences in my early life taught me to be very prudent with money. I did not buy what I desired or wanted, I only bought what I needed. In so doing, everything we made was put back into the business."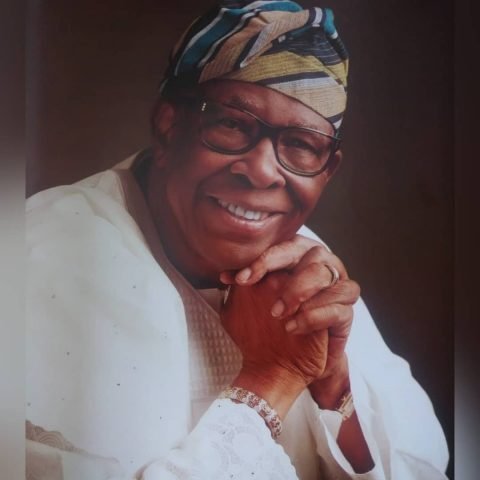 According to the Ekiti-born businessman, the company grew and that required employing more hands. "In March 1972, I had to ask my wife who was a teacher at Methodist Boys High School, lagos, to quit teaching and join the business. That paid off because it gave me confidence to operate more freely on the field."
You can't talk with him and not mention Elizade University. Wondering what propelled him to establishing the ivory tower?
"It is like giving myself unnecessary problem at this age but I am determined to do it because I want to develop youths and make them productive. I won't joke with morals," he reiterates.
"If you throw that away, then you have thrown away everything and that is the problem in Nigeria today. Having started this cause, I am appreciating the enormity of the problems we are facing in this country. My concern is how to change people from this general decadence. I am not going to force any child to attend the university but by the time our students begin to go out, we will not be able to satisfy the thirst for our kind of education."
Don't even ask Chief Ade Ojo to slow down because it's not a word in his dictionary.
"When I was younger, I started work at 2am and I worked for three hours. I have my quiet time and I go back to sleep. These days I still wake up but I can't do more than one hour. When I was younger, I did not play golf. Now, I am playing golf. I have built an 18-hole golf course, not for others to play, but I am going to play there. I want to tell you that if I don't engage my brain enough, it will die and I am not prepared to allow it to die. God has been so kind to me to give me the strength.
"Today, I am not involved at all in the everyday activity of Elizade even the university, I am not involved in the day to day running of the place. I play golf, I eat well and I ask for God's mercy all the time."