This is a piece of good news that definitely lifts the hearts of all that witnessed her wedding of December 2016.
Now, Zarah Buhari and husband, Ahmed Indimi are about to welcome the patter of tiny feet in their home.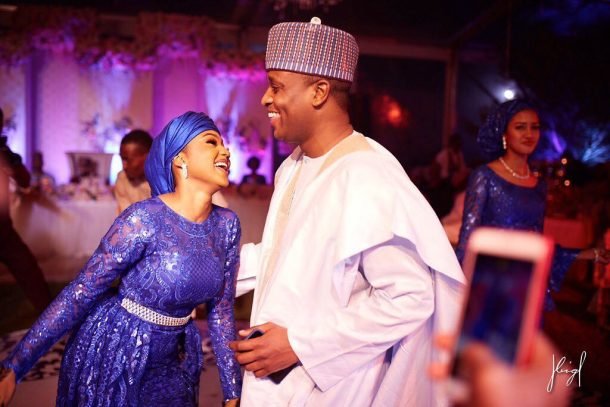 The beautiful daughter of President Buhari was sighted at the wedding of her uncle in Kaduna where she was looking chubby and obviously pregnant.
Though the President's daughter seems to be conscious of her state and really avoiding photos that would reveal her current state-even using hijabs and hand fans to cover her bump- there is no hiding place for any golden fish.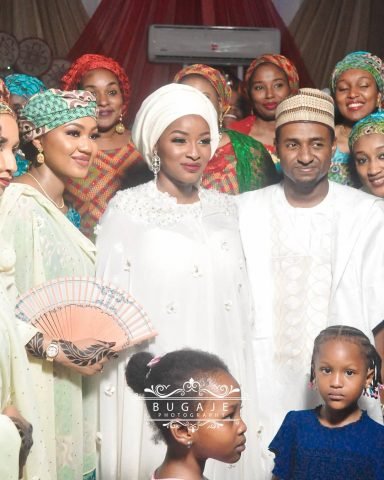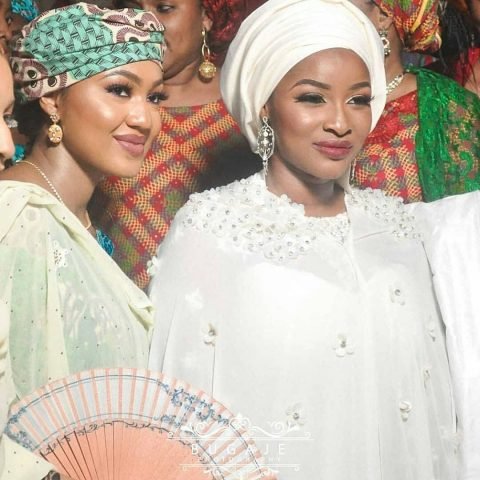 Their December 2016 wedding was a hit!
The Buharis and Indimis would not forget in a jiffy what went down at the series of ceremonies marking Zarah and Ahmed Indimi's wedding in Abuja and then Maiduguri.
Congrats to this amazing couple.