Indeed, the Kogi State First Lady, Rashidat Bello is currently in a celebratory mood.
The pretty wife of Governor Yahaya Bello has been dancing and even threw a party at the Governor's Lodge in Lokoja to celebrate the new appointment of Edward Onoja as the Deputy Governor.

Obviously, the former Chief of Staff's wife, Mercy Ejura Onoja, is her friend and former staff. Sharing photos of their celebration on Instagram, the Kogi's First lady said,
"Priceless moment,congratulations to my friend and Deputy Her Excellency Mrs, Mercy Ejura Onoja."
Prior to that, Onoja's wife had marked her birthday on Saturday and the First Lady shared this congratulatory message, "Happy birthday to my friend of many years. You have been a friend indeed over the years, and your contribution to this government has also been very valuable to me and Kogi state as a whole.
I am proud to celebrate you today for your honesty, diligence and hard work which has made you an outstanding person. May you continue to be an epitome of beauty, strength and virtue others can look up to. May God bless you. Love you loads 😘😘@ejuraokee (sic)
Responding to the birthday remarks, Onoja's wife wrote in the comment section, "Your Excellency Ma, I appreciate your love, friendship, and leadership! Thanks for the opportunity Ma🙏 Working with and under you has been an amazing ride and I pray N look forward to greater years with you Ma. May God continually bless your good heart Boss! Love You Ma❤️❤️❤️❤️❤️❤️"


Onoja's husband, Edward, was sworn-in at the Kogi government house on Monday by the state Chief Judge, Justice Nadir Ajana.
Onoja was sworn-in following the impeachment of Simon Achuba on Friday, October 18, 2019.
The state governor, Yahaya Bello had sent his former chief of staff, Onoja's name to the assembly following the impeachment of Achuba, his former deputy.
In the same vein, the Kogi State House of Assembly confirmed Edward Onoja as the deputy governor of the state on Monday.
Mr Onoja's appointment was confirmed during a special sitting presided over by Speaker Mathew Kolawole.
Mr Achuba was impeached last Friday on three grounds of criminal indulgence, financial misappropriation, and non-performance.
Achuba had accused the governor of the state, Yahaya Bello, of being after his life.
He alleged that Bello had sent gunmen to kill him, adding that the governor withheld the payment of his allowances amounting to N800 million.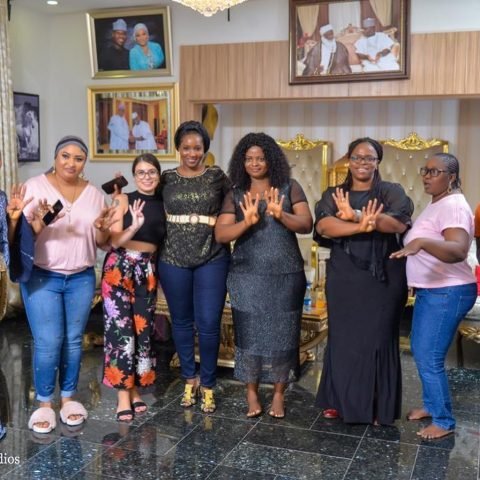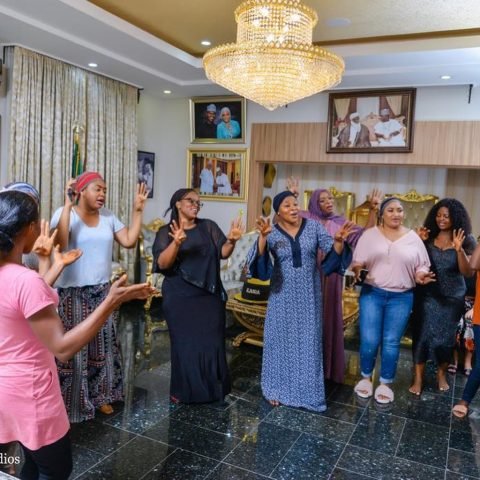 Kogi lawmakers, however, claimed that Achuba's allegations, actions, and utterances amounted to gross misconduct.
Achuba had tried to block his impeachment at the State High Court, Lokoja.