Pretty,
successful and with fat bank accounts, not a few of their fans wonder why they
are still single. Are men scared?
Genevieve Nnaji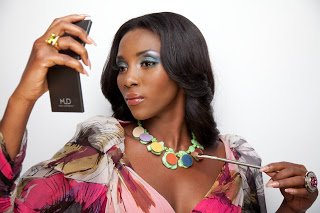 She
celebrated her 37th year birthday today, May 3. Star actress,
Genevieve Nnaji has been romantically linked with every man including
sensational act, DBanj. Not even her producer friend, Ishaya Bako, the
director of her latest movie, 'Road to Yesterday,' was spared of these unending
rumours of Genevieve's dates.

She possesses a face and body
that not only sell movies, but make the opposite drool at any appearance.

Indeed, Genevieve Nnaji rates as one of Africa's most desirable actresses. But where is her
Mr. Right? Many men complain of Genny's arrogance—she is finicky about her man.
When she relocated to Abuja two years ago, everyone thought she would find
succour there and get married to a rich politician but it is still a surprise
that there are no signs that she is heading for the altar anytime soon.
Rita Dominic
She
is in her 40s, and her drop-dead gorgeous looks should have made her a married
woman by now.
She
is very single. Though rumoured to be dating some guys including actor Femi
Jacobs, why is Rita not married? This celebrated actress has shrouded her love
life secretly. One of the reasons why she is single is that she is married to her job and doesn't want to be hindered by the challenges of marriage. It is only hoped that she hooks up with a husband this year.
Funke Akindele
Her wedding ceremony in 2012 was a jamboree!

Till date, n

o Nollywood wedding has recorded th

e

large turnout of actors both in the
Yoruba and English movie industry. But months later, the marriage between Funke and Kehinde Almaroof crumbled
like a pack of badly stacked cards. Funke, who will clock 40 years later in the
year, has had her share of love affairs and it is a well known fact that she enjoyed a sizzling relationship with Femi
Adebayo, son of veteran Yoruba actor, Adebayo Salami, popularly referred to as
Oga Bello.
That was before her marriage. Now she is dating Nigerian singer, JJC whose real name is
Abdul Rasheed Bello, a Nigerian rapper and record producer. The 39-year-old
musician has been based in London since 1991. He has four kids from three
women.
Will she be lucky to walk down the aisle this year?
Empress Njamah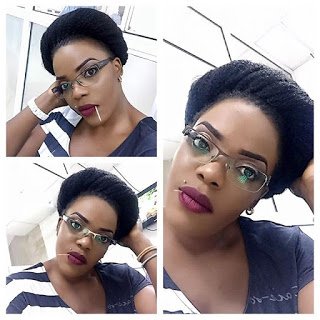 The
romance-gone-sour she had with music act, Timaya, remains indelible in the
minds of fans. Still single, Empress disclosed to Saturday PUNCH that she was
not under pressure to get married. Asked how it makes her feel when people ask
her why she had not yet married and she said, "I feel like a woman who is not
yet married."
"I
am a realist. I am not the kind of woman who thinks that things just come to
you. It will come at some point. It is not easy for people like us in the
limelight unlike others. What kills us sometimes, is wanting to be perfect. A
lot of people who fancy you probably don't fancy being in the news."
Could
her problem be as a result of the many cases of divorce and separation in the industry?
She responded: "Most of the things happening in the industry are not
encouraging. This week, you are happy and have a big wedding, the next, you
have broken up. What is the essence?
"I
have friends who feel that they have got to a certain age and they are not
taken. These days, there are 30 women to a man. There is no pressure on me for
not being married because I come from an enlightened family." This could be one of the reasons for not having a home.
Faithia Balogun
Her
rumoured love affair with actor Odunlade Adekola was refuted by both parties. Since
then, she has not been romantically linked with any man. Since the crash of her
marriage a few years ago, she seems not ready to remarry. While her ex husband,
actor Saheed Balogun has had some dates which failed, Faithia has shrouded her
dates in secrecy and many said she is running from another marriage because of her children. Currently, the pretty 47-year-old, who is also a mother of
three, is in a sizzling affair with a man she has succeeded in hiding from the
public.