What kind of mass wedding took place on the streets of Owerri, the Imo state capital on Friday April 21?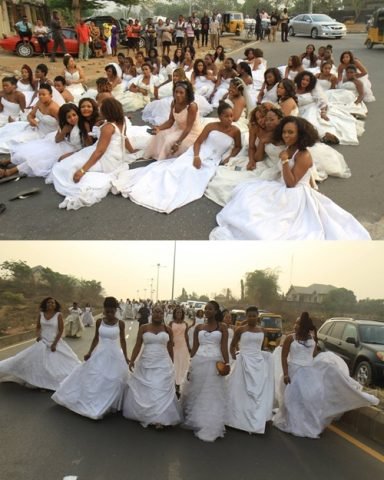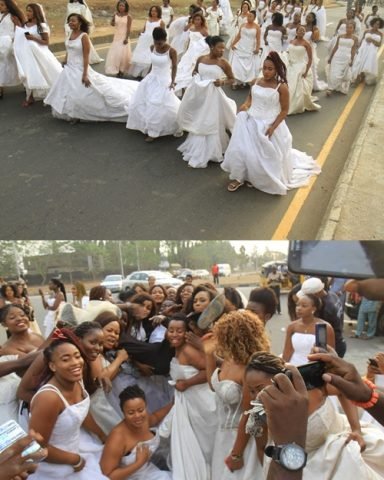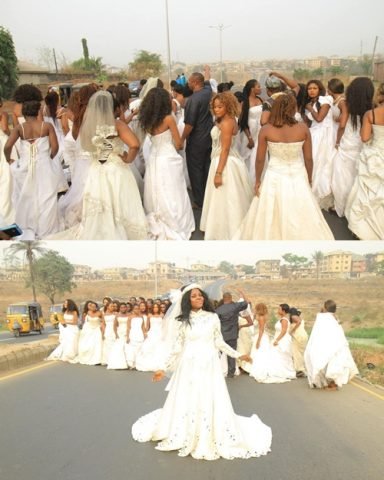 Residents were taken aback when 40 brides in wedding dresses took to the streets in the afternoon.
But it later turned out that these brides were preparing for a movie shoot!
Entitled, 'The Choice,' the handlers of the movie have shut the First Inland Road in Owerri for the photo-shoot.