There are intense pressures on the founder of Air Peace Airline, Allen Onyema, to resign as the Chairman/ CEO of the airline following a damning indictment by the United States Attorney's Office, Department of Justice in the Northern District of Georgia. Onyema, who came to limelight as the promoter of the acclaimed biggest airline in Nigeria, faces charges of laundering more than $20 million from Nigeria through United States bank accounts in a scheme allegedly involving false documents for the purchase of airplanes. Onyema, 56, and the airline's Chief of Administration and Finance, Ejiroghene Eghagha, 37, were indicted on November 19, on a onecount charge of conspiracy to commit bank fraud, three counts of bank fraud, onecount of conspiracy to commit credit application
fraud and three counts of credit application fraud. Additionally, Onyema was charged with 27 counts of money laundering, and Eghagha was charged with one-count of aggravated identity theft. A source very close to the airline, but who pleaded anonymity, said Onyema may "step aside" as early as this week from the board to save the airline from integrity crisis as many people would not want to do business with the airline as long as Onyema remains at the helm of affairs of the company. Onyema's indictment, according to aviation experts, could put in danger billions of dollars for firm orders placed for 10 B737MAX aircraft that was celebrated with pomp and pageantry last year.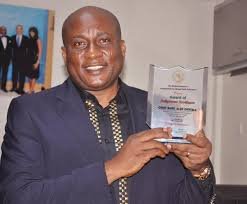 Each B737MAX costs between $99.7 million and $134 million depending on the specification. The 10 airplanes would cost the airline roughly $997 million. It is unclear how much Air Peace paid for the airplanes that were expected to be delivered in three years from the day the deal was signed with the US plane maker inside the residence of the US Ambassador to Nigeria. On April 4, 2019, the carrier announced it had signed a $2.1bn (N756.5bn) agreement with Brazilian aircraft manufacturer, Embraer, for the purchase of 30 new planes. According to the airline, the order was for 10 brand new Embraer 195-E2 aircraft and comprised purchase rights for a further 20 E195-E2 jets. Just six days ago at the Dubai Air show, Embraer made the announcement that Air Peace had signed a contract for three additional E195-E2s. According to reports, these new E195-E2s were part of Embraer's 2019 fourth-quarter backlog with a list price of $212.6 million. In total, a total investment of over $2.6 billion could go down the drain as airlines make a significant amount as down payment of the cost of aircraft when they make firm orders. The recent saga, experts said, could also speed up the collapse of Air Peace. They noted that should the US government find Onyema guilty of the allegations, he could forfeit the airline to the Nigerian government should he not be able to explain how he came about his stupendous wealth within the last 10 years. The take-over of the airline by government would bring to three airlines acquired or taken over by the Federal Government. The airlines are Arik, which was taken over by the Assets Management Corporation of Nigeria (AMCON) for it's over N500b indebtedness to the assets recovery firm.
The second airline that was taken over was Aero Contractors originally owned by the Ibru family which was rescued from insolvency by AMCON following huge indebtedness to AMCON. Aviation entrepreneur, Alex Nwuba said: "It is necessary to review the indictments when they are released to see whether Air peace is a co-conspirator or only Mr. Onyema and his Chief of Administration and Finance, Ejiroghene Eghagha, are solely indicted". "If that is the case if Air Peace is exculpated, then it may continue without Mr. Onyema pending the resolution of his case when he can establish his innocence. The caution for airline owners is to be aware that the law is an arse, the fact that something does not look bad doesn't make it good.
The issue is not about aviation but business conduct," he added. Nwuba further stated that it is essentially a deception of the Nigerian banking system, lamenting that bank executives are aware of the such fraud but goad their conspirators because of huge shares they get from such illicit dealings. A chieftain of the Aviation Round Table, Group Capt. John Ojikutu (Rtd), expressed the fear that the allegations against Onyema by the US may have far reaching consequences on the aviation industry in Nigeria. Ojikutu disclosed that the situation could draw back the daily traffic by about 50 per cent or more if the CEO does not defend himself without involving the airline, stressing that the case against the airline chief may seriously affect the airline being a single ownership management carrier. He said: "Maybe we should start discerning why government has been distancing itself from merging Air Peace with Aero to form a national carrier. Air Peace even in the matter of evacuating Nigerians from South Africa did not really get the approval of the Federal Government until it became a public concern." Ojikutu, who was former Commandant, Murtala Muhammed International Airport, Lagos, stated that he was very unconvinced of the sources to buy more than 30 new and fairly used aircraft for close to $3billion.
"That was the red flag and concern for the DSS even if they don't say it out. Hard time awaits any politician that has a hand in this pot of mess. The report says, 'known and unknown persons' are connected. They have not mentioned the names of the known persons but I am sure those are individuals who are under separate money laundry investigation. By the way, has government made any statement? Watch the government reaction from all these," he added. Already, a warrant of arrest has been issued against Onyema for alleged money laundering and bank fraud in the United States, court documents have shown. The warrant was signed by Justin Anand, an American magistrate of the United States District Court of the Northern District of Georgia, on November 19. The warrant authorised U.S. Marshals Service to take Onyema into custody. The U.S. and Nigeria have a mutual legal assistance policy that allows both countries to extradite suspects facing criminal charges. Several Nigerians have been sent to the U.S. to stand trial for alleged fraud. According to US Attorney, Byung J. "BJay" Pak, Onyema allegedly leveraged his status as a prominent business leader and airline executive while using falsified documents to commit fraud."
Robert J. Murphy, the Special Agent in Charge of the DEA Atlanta Field Division commented on the indictment: "Allen Onyema's status as a wealthy businessman turned out to be a fraud." He was alleged to have corrupted the U.S. banking system, stressing that his trail of deceit and trickery has come to a skidding halt. "DEA would like to thank the many law enforcement partners and the subsequent prosecution by the U.S. Attorney's Office who aided in making this investigation a success." "Onyema setup various innocent sounding multimillion dollar asset purchases which were nothing more than alleged fronts for his scam," said Acting Special Agent in Charge, Robert Hammer, who oversees HSI operations in Georgia and Alabama.
"I'm proud to be part of a team of law enforcement agencies that come together to identify and attack criminals that attempt to profit from the exploitation of our nation's financial systems." Pak reiterated that beginning in 2010, Onyema began travelling frequently to Atlanta, where he opened several personal and business bank accounts. "Between 2010 and 2018, over $44.9 million was allegedly transferred into his Atlanta-based accounts from foreign sources".
Beginning in approximately May 2016, Onyema, together with Eghagha, were said to have used a series of export letters of credit to cause banks to transfer more than $20 million into Atlanta-based bank accounts controlled by Onyema. The letters of credit they hinted were purportedly to fund the purchase of five separate Boeing 737 passenger planes by Air Peace. "The letters were supported by documents such as purchase agreements, bills of sale, and appraisals proving that Air Peace was purchasing the aircraft from Springfield Aviation Company LLC, a business registered in Georgia," Pak noted.