Despite the ongoing war between Nollywood actresses, Toyin Abraham and Lizzy Anjorin, the former has decided to shut her opponent with lovely family photos.
Now married to Kola Ajeyemi, Toyin, who had her firstborn baby, Ire, some weeks ago, has been involved in a 'war' with hercolleague, Lizzy who accused her of cyber-bullying.
Anjorin had on Saturday said that Toyin opened multiple Instagram accounts to troll her.
She also said that Toyin leaked damaging reports about her to blogs.
In some videos released on her page, Lizzy had also accused Toyin of giving birth at a trado-medical centre in Lagos and not abroad. She also said Toyin was not given the umbilical cord of her baby because she didn't pay her bill.
She accused Toyin of living a fake lifestyle eon social media when she is poor, dirty and evil.
"You even slapped your mother-in-law a few days ago," Lizzy also said.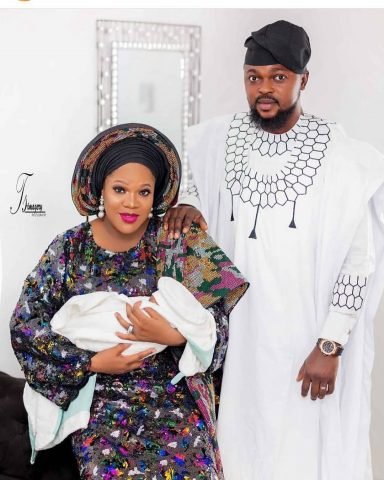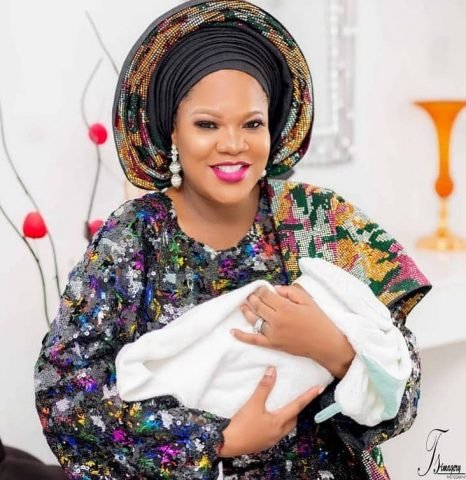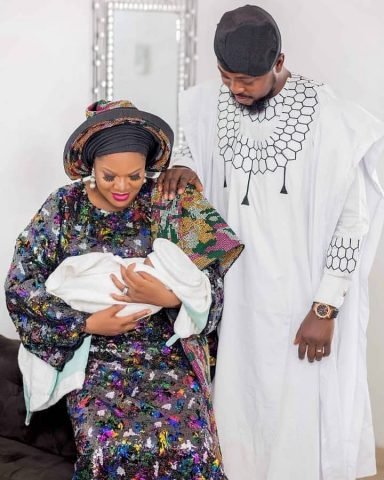 Still hunting Toyin with malicious reports, Lizzy has refused to back out.
However, in a video made public by Broadway TV on Wednesday, Toyin said she had her baby at Vedic Lifecare Hospital, Lekki, Lagos, after seeing how efficient the clinic was.
"Because I trust you people, I decided to have my baby in Nigeria. I actually travelled but I came back. I said I am coming back, let me have my baby in Nigeria because I want to be around everybody," she said.
Also, Toyin Abraham's handlers released a video and facts of the baby's birth.
First Fact is that Toyin Abraham gave birth to her baby, Ire, at Vedic Lifecare Hospital in Lekki with many foreign doctors in attendance.
That Toyin recorded her child's delivery.
That Toyin isn't poor as Lizzy insinuated.
Toyin is wealthy and enjoys endorsement deals from multinational companies and that she is an astute philanthropist.
These are aside the successes recorded at the cinemas and fortunes the actress known as World Best, acquired from her works as a movie star.
What else? That Toyin bought her house in Ibadan in 2018.
The actress and her husband, Kola Ajeyemi currenyly live in Primewater Lekki, Lagos
She also released these family photos and it seems to have answered all that Lizzy needed to hear and see that Toyin is happy with her current status.