With all that happened to her, Tina Turner is looking great and feeling "good" as she turns 80.
The legendary singer celebrated her birthday in a video posted to social media, where she opened up about the milestone.
"I look great. I feel good," she said. "I've gone through some very serious sicknesses that I'm overcoming. So it's like having a second chance at life."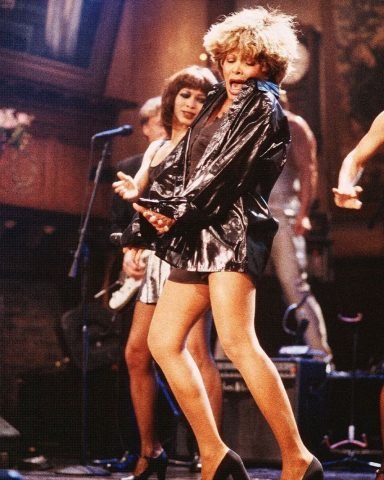 In her 2018 memoir, Turner spoke about her health, saying she'd previously suffered a stroke, battled intestinal cancer and undergone a kidney transplant."
On her birthday, she said, "I'm happy to be an 80-year-old woman."
Turner made a public appearance just last month to celebrate the opening of a Broadway show based on her life.
At the time, speaking to an audience that included Oprah Winfrey, Spike Lee and Anna Wintour, she said, "This musical is my life but it's like poison that turned to medicine…I can never be as happy as I am now."
The Simply The Best singer – who had battled intestinal cancer and underwent a kidney transplant in 2017 – said, "I think I was born with an inner strength" and is focusing on the "here and now" as she embraced her future.
Turner told fans: "Yes I'm 80. It's as hard for me to believe as I hope it is for you, but not for the reasons you might expect. I've always said age was just a number, and I truly feel that way."
She added: "I'll be celebrating the old, the new, and everything in-between. What am I most grateful for?
That I survived every obstacle in my life without hating or blaming anyone and that I had honest, genuinely good people to help me along the way. I think I was born with an inner strength, the strength to go on…"So, I say Yes! Yes! Yes! to 80… and whatever comes next."
Turner – who now lives in Zurich, Switzerland was born in Tennessee in 1939 and has had a chart-topping music career since the early 70s. She suffered a stroke in 2013 was diagnosed with cancer in 2016. At one point she considered assisted suicide but 63-year-old husband Erwin Bach, who she married in 2013 after a 27-year relationship, donated one of his kidneys to her.
She performed her last concert in 2009 after completing a world tour and announcing she was retiring from life on the road.