She is just 27.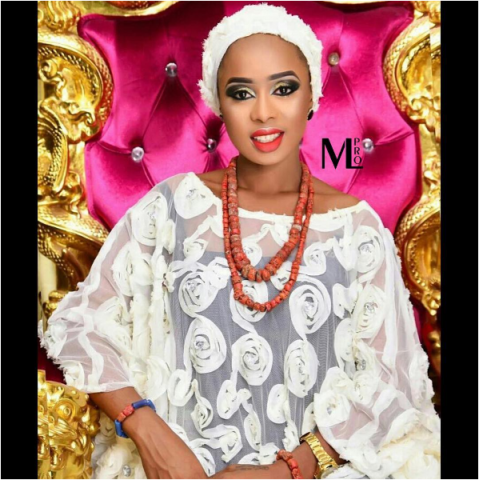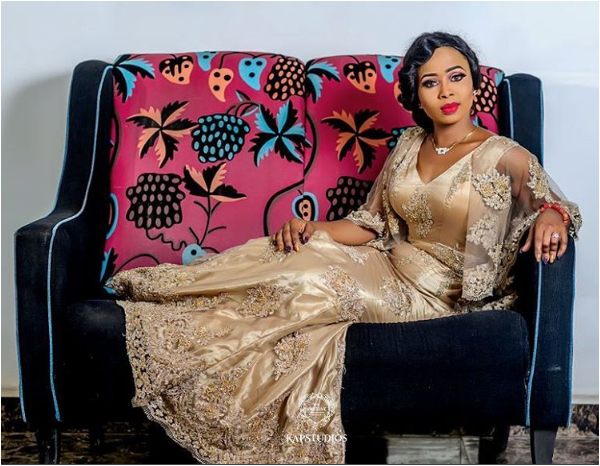 Like oxygen, she seems to supply the needed air for the almost 78-year-old monarch to breath.
She is Olori Badirat Olaitan Ajoke Adeyemi. Fondly referred to as Olori Ola, she stands out of the pack in the Oyo palace.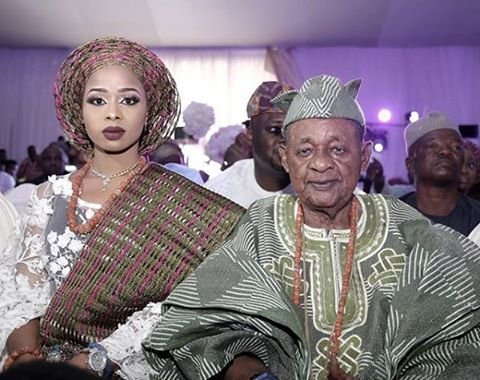 This petite queen, who is a mother of two (her second child is a nine-month-old baby, is said to be the one attending to the king's needs in the palace and she has never been found wanting in her duties.
She attends social functions together with the king and whenever you spot Oba Adeyemi at any shindig or official function, he has by his side, Olori Ola.

Quite fashionable, she is always seen with him and the 27-year-old queen doesn't display any sign of being uncomfortable with the king's age.
For a young woman, Olori Ola, as she is fondly called, displays a rare determination to succeed and uniquely stand out.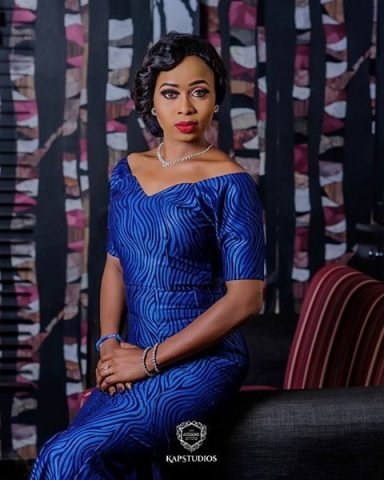 Just recently, she built a house for her mum and shared on Instagram:
"Mummy….. I have always promise to make you happy no matter what… U built a life for me and I build a house for you mum… You went through a lot to gave birth to me… I spent 11months inside ur womb before you gave birth to me…
I have always prayed to Almighty Allah to grant you longlife to eat d fruit of ur labour… I have always promise to make you proud and happy momma…Now, it is a dream that came to reality… And I thank my Husband HRM OBA LAMIDI OLAYIWOLA ADEYEMI III for been a pillar of support… You are 1 in a Million #1ofmy2017goalsfulfiled#. #makingmommaproud#" (sic)
Born October 15, 1938, the paramount ruler in Oyo, the Alaafin of Oyo, Oba Lamidi Adeyemi III, is known to have a bevy of beautiful young ladies in his harem.
Alaafin of Oyo pulls the swagger whenever he travels abroad with his wives.