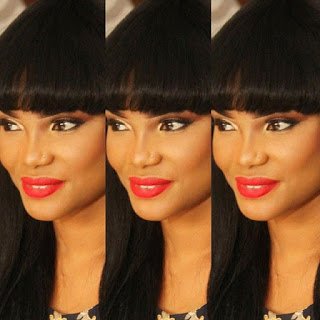 Iyabo Ojo
There is no doubt she remains
one of the most popular Nollywood (Yoruba) actresses. With a cute body that
belies the fact that she is mother, Iyabo Ojo, is no pushover in fashion
matters.
Though she started acting
since 1998, runs a spa on Allen Avenue, owns a film production outfit, manages
a non-profit organisation called Pinkies, nothing compares to the new luxurious
lifestyle she currently lives.
Sources close to her have
revealed there is a new man who provides for all of her needs. He is said to be
rich, influential, and a former serving Minister of the Federal Republic of
Nigeria, who later became an Ambassador to a neighbouring African country.
He is said to spoil her silly!
Her teenage son, Festus Ojo, currently schools in the United States of America,
and lives like a prince. The Senator-former Minister-lover of his mum is
bankrolling this.
Not only that, Iyabo goes on
vacation abroad at will (she is currently in Florida). She flaunts all her
travelogue pictures on social media for fans to admire. The icing on her cake
is the relocation from her Ikeja residence to the highbrow area of Magodo GRA,
Lagos.
Though her 'catch' was said
to have dated a popular Yoruba actress sometimes back and spoilt that one too
with gifts, Iyabo is his new love and he stops at nothing to make her happy.
Smart gal. Sources said Iyabo
Ojo has dumped all 'irrelevant' 'unprofitable' and no

n

-juicy men in her life
for this gracefully ageing Senator, who is an astute politician in the south
west.
Why wouldn't she
anyway? All that she needs, the man is providing. Little wonder, in one of her
posts on Instagram an hour ago, she condemned haters. "ave got no space in my
heart for hate

,

its love all d way,love
makes me glow n am glowing all d way!" (sic)