Even before the alleged KWAM1/Oloori Ajoke adultery scandal that rocked social media a few weeks ago, things had fallen apart among some of the young queens of the Alaafin of Oyo, Oba Lamidi Adeyemi III.
Though the limelight beamed more on one of the youngest queens, Olaitan Ajoke Badirat, many would attest to the fact that she remains the most loved of all the ancient Oyo queens on social media.
But it seems Queen Ajoke is not as loved among other wives of the highly revered monarch.
First, Kemiashefonlovehaven observed that the 30-year-old queen has parted ways with her once-upon-a-time best friend, Oloori Omowunmi Memunat. Also one of the young ladies who married the almost 82-year-old Oba Lamidi Adeyemi, Oloori Memunat, would always tag herself as Queen Ajoke's best friend.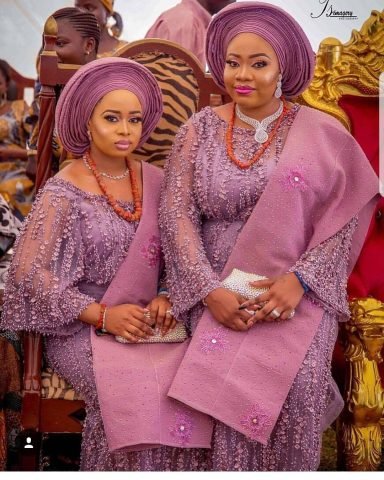 They wore same clothes, attended most functions with Alaafin. Went on pilgrimage to Mecca together and they even had their children, both twins, a week apart.
Then, in most of their posts on social media, they refer to each other as best friends and "Partner in Everything."
Recall that they were the queens who accompanied the monarch to Lagos for the premiere of Lizzy Anjorin's movie, 'Owo Naira Bet."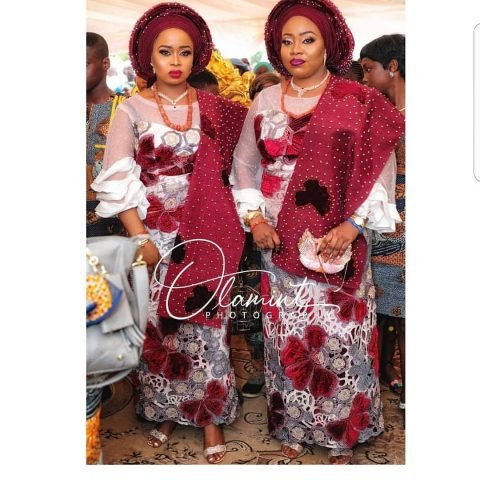 Quite fashionable, these two queens were always seen with the monarch especially when attending events in Lagos and they didn't display any sign of being uncomfortable with the king's age.
Both in their 20s, you wonder how the duo remained the best of friends despite the fact that they are rivals and staying under same roof with their ageing husband.
Recall that Ajoke, in one of her posts when Olori Memunat had her birthday two years ago, wrote: "Happy Birthday to My bestie. We Quarrel, we Argue, but we make it up to ourselves without the interference of anybody… We went through a lot together.. Alihamdulilahi for our lives… On this special day, I wish you all the very best, all the joy you can ever have and may you be blessed abundantly today, tomorrow and the days to come… HAPPY BIRTHDAY BESTIE…" (sic)
But that was then.
Now, they have deleted each other's photos and videos on their Instagram pages.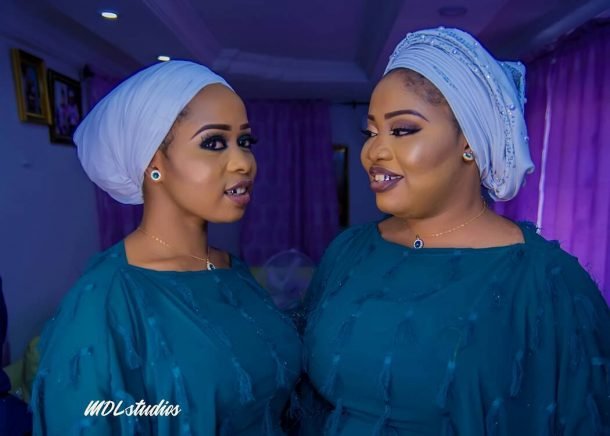 They have both unfollowed each other.
As a matter of fact, Kemiashefonlovehaven discovered that all the photos and videos of their babies christening ceremonies which held within a week in 2018 and which they both wore same aso-ebi, have all been deleted from their Instagram handles!
"Do you blame Queen Ajoke? She has been betrayed by those she calls her friends and she just decided erasing their memories from her life.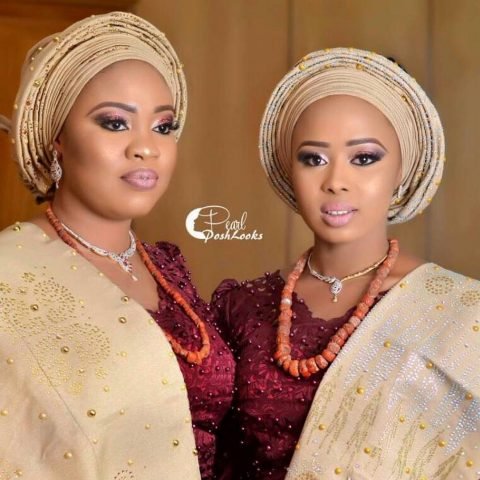 The story of the queen having an affair with Fuji musician, King Ayinde Anifowose aka KWAM1, emanated from some queens in the palace who are envious of Ajoke.
They all knew it was a lie and all that Mama Esabod said were untrue. But they felt they needed to put a check on Ajoke's rising profile," a palace source told Kemi Ashefon.
Was that why Ajoke was sent packing from the palace?
"No, she wasn't sent away from the palace. She is still Kabiyesi's favoured queen but before the scandal, she left to stay with her mother when pressure from other queens was getting out of hand. She is back to the palace now anyways."
Currently, Oloori Ajoke would never send birthday shout-outs to any of her rivals in the palace—no photos, neither a video.
"Queen Memunat betrayed Ajoke, her former best friend. She has joined forces with another younger queen, Anu, who calls her 'Palace Mummy. She also calls Anu her palace daughter," sources told Kemi Ashefon.
Queen Anu celebrated her birthday recently.
Now enjoying the attention bestowed on her by other wives of the monarch, Queen Anu's birthday last Sunday witnessed many birthday shout-outs from her 'seniors and juniors' who kept calling her the king's favourite. So many called her 'Ele Daddy.'
However, Queen Ajoke has stated her chosen place in Kabiesi's life.
Recently, she put up a post on Instagram. The throwback photo is that of the young queen and her husband having tete-a-tete during her twins christening at the palace in Oyo town.
She captions it, "He was saying; Can you stop being so cute? 🤣 @alaafin_oyo #hisoxygen.. #elledaddy"
Indicating that she remains his 'oxygen' the queen is telling everyone that she is back. This time, back for good.
With a following of almost 300,000 on Instagram, Ajoke has utilized that advantage in her favour and has floated a clothing line, a logistic company, she is now into herbal medicine and gaining more followers daily.
Already, Olori Ajoke had come out to vehemently deny the unconfirmed allegations of adultery/philandering against her.
She even called forcefully on all the 'gods of the palace' and the ancestors to come against her with force and vengeance, if truly she had engaged in extra marital affairs with the avowed king of Fuji music world wide, in the person of K1 the Ultimate, Chief Wasiu Ayinde Anifowoshe, the revered Maiyegun of Yorubaland.
https://www.instagram.com/p/CAppzt2gX2o/