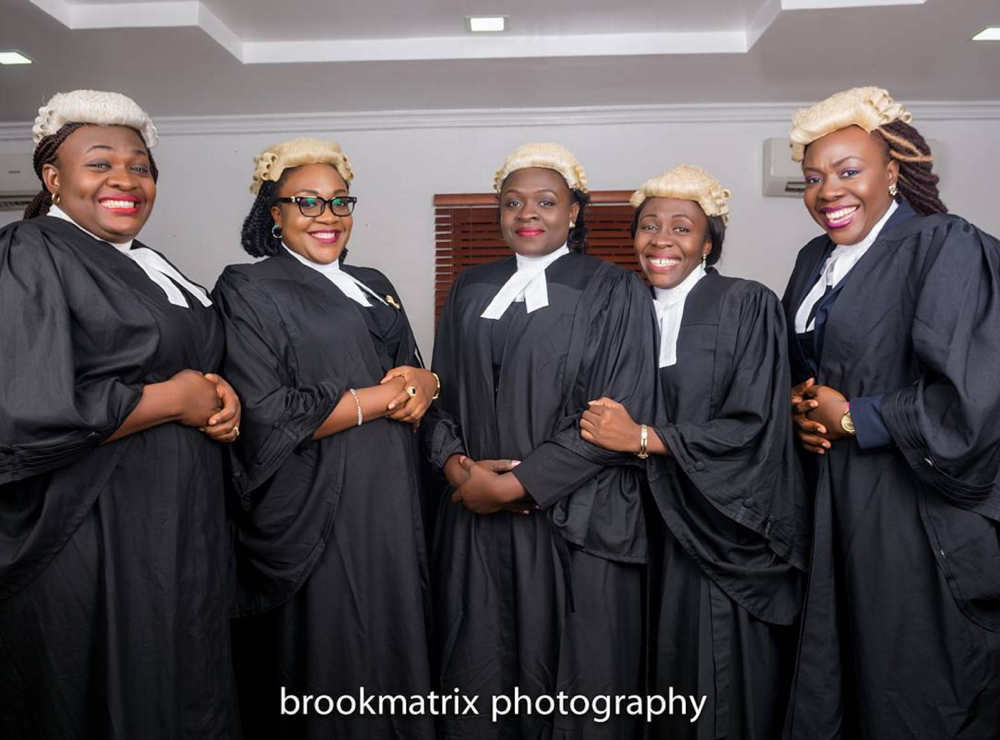 Photographer
Jonah Ajigo of

Brookmatrix Photography, who


shared these photos on Instagram narrated:
"Tor & Berry met about 35 years ago, and they decided to dedicate
their lives to God… for a while it seemed like God was just minding his
business and ignoring them.He gave them 5 children, 5 girls… and we all know
Nigeria; they don't think much of the girl child.
Anyway, fast forward a few
years and God decided to shut everyone up!!!!! Ladies and gents I'd like to
introduce you to the first parents in Nigeria (I stand corrected) who have 5
KIDS, All GIRLS, All LAWYERS!!!" (sic)
The sisters are all lawyers and one of them just graduated from Nigerian Law School today.
Congrats to the Ujas!