Majority leader of the House of Representatives, Femi Gbajabiamila, has said that he has a comfortable number of legislators on his side to help him become the next speaker of the house.
Chairman of the Gbajabiamila Speakership Campaign Council, Abdulmumin Jibrin, said this on behalf of Gbajabiamila on Tuesday.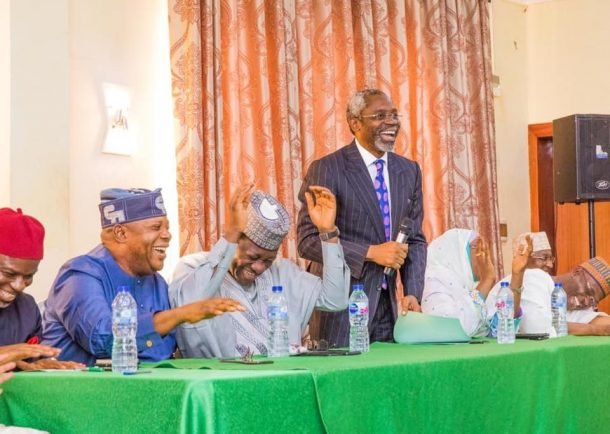 "For now, we have a comfortable margin," Jibrin said.
He also said Gbajabiamila was meeting the current Speaker, Yakubu Dogara; former Speakers, opposition members and other aspirants for the position.
Recall that the All Progressives Congress (APC) anointed candidate on May 2, 2019 stepped up his campaign for the office as he gathered members-elect from across the political divides in Abuja to sell his manifestoes to them.
Apart from unveiling his game plan for the forthcoming election for the principal officers of the National Assembly slated for next month, Gbajiabiamila also lavished the lawmakers-elect with gift items. Before they were given the items, which included smart phones, journalists were excused out of the parley held at the New Chelsea Hotel, Abuja. As they filed out of the venue for a press conference also in the same hotel, the lawmakers-elect clutched the packs containing the phones and posed for separate photographs. Sources at the closed-door meeting claimed that the members-elect signed the register for the phones and other gift items in an envelope before all was handed to them. The sources declined to disclose what was in the envelope that each beneficiary received.