Not many knew actress Tayo Odueke aka Sikiratu Sindodo had a 20-year-old daughter who resembles her.

Said to have had Naomi Suleiman when she was a teenager, Sindodo shared photos of her daughter on Thursday when she clocked 20 years old.
The actress who was rumoured to not only dating Fuji musician, Mailaka, but planning to marry him revealed on her daughter's 17th birthday (three years ago) in an interview with City People, about the challenges of having a child at 21 years old and all the sacrifices she had to make to ensure a good life for her daughter.
When asked about the relationship between her and the father of her child? She replied,
"I don't know where he is, we had lost contact when my daughter was aged 1 and now she is 17."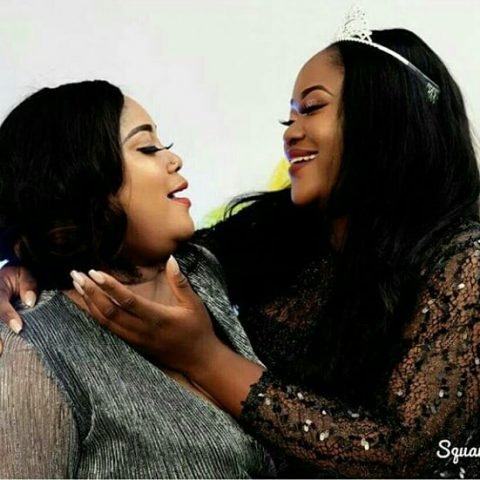 What if she asks for her father?
"I don't think she will, she is very comfortable. She is presently an undergraduate studying Mass Communication. I am taking very good care of her, so I don't think I need any man. I had her at age 21 and I am still here taking care of her, she is no longer a baby, when you talk about her father to her, she is always like, who is that? He has never been there at all."
Still on her experience as a teenage pregnant mum, she said, "I was young and needed to go back to school, it is an experience I really don't like to talk about. I don't know if he is alive or not, it is a long time, 17years ago."