Anyone in doubt of the romantic nature of Nigerian men would have a doubt after reading this post from a gift-delivery agency, @aaaawwwhh. He gave narration of a client who put a call across to surprise his wife:
"So we got a call from @jahs_own wanting to put a smile on wifey's face.Imagine you waking up and you have absolutely no idea what the day got for you…… *clears throat* so you are just sitting on your own jejely and a Benz GLK 350 comes knocking with a ROYAL HUG……. there was absolutely 'NO OCCASION' just a way of saying 'thank you' and 'I love you'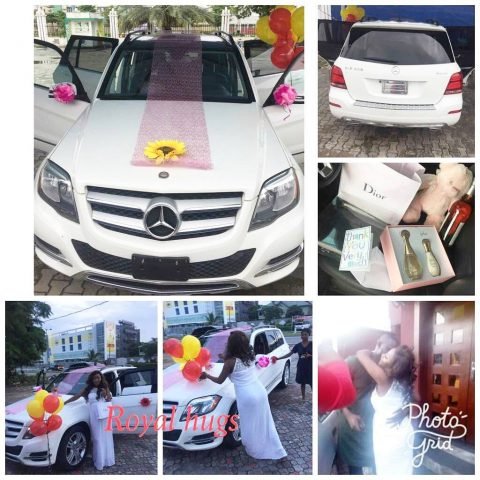 Ladies and Gentlemen, Nigerian men are the MOST romantic men alive, if your man is not like @Jahs_own then you MIGHT just be in the wrong relationship #lol or if he is not romantic, just give him our contact……… I salute all 'Yoruba Angle's' out there making efforts to put a smile on your loved ones faces, we pray money will never finish in your hands in Jesus name Love is such a powerful weapon, that we only pray we find our soul mates, I pray we marry the right person in Jesus name, the one that would love you more than you can imagine, the one that would always be giving you a ROYAL HUG." (sic)
A Benz GLK 350 is worth N15million.