Definitely Ghanaians are hopeless romantics!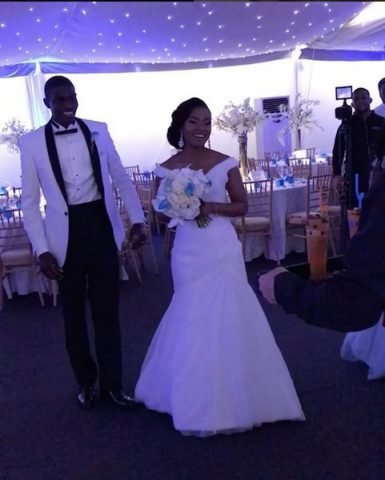 Imagine giving a car gift to your bride on your wedding day.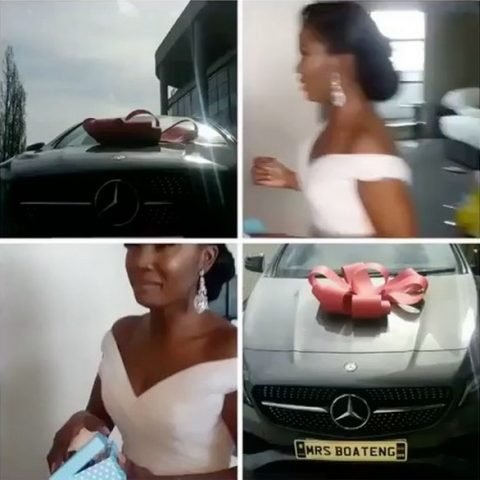 For Derick Boateng, his wife must have a memorable wedding. In less than few minutes when they were declared officially as man and wife, he surprised his wife, Vicky, a Nigerian with a car gift.
It is a brand new Mercedes car and the bubbly bride Vicky was presented with the car key in a gift box at their wedding ceremony.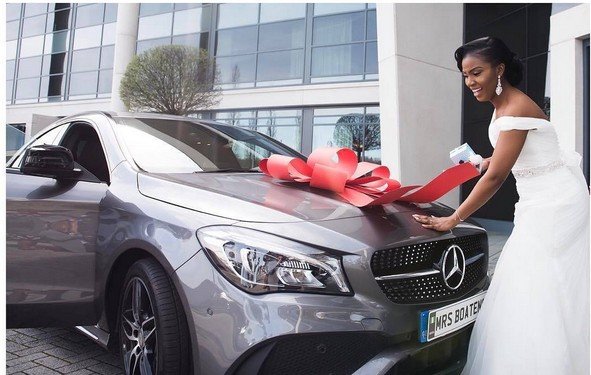 Immediately she opened it and saw the key, the excited bride became emotional before going outside to receive her nice wedding gift…