Stephanie Idolor , the youth corper who recorded video of school girl complaining about her absence from class has been rewarded again with N1m in addition to the N2million gift she collected from Prophet Jeremiah Fufeyin, the head pastor of Christ Mercyland Deliverance Ministry.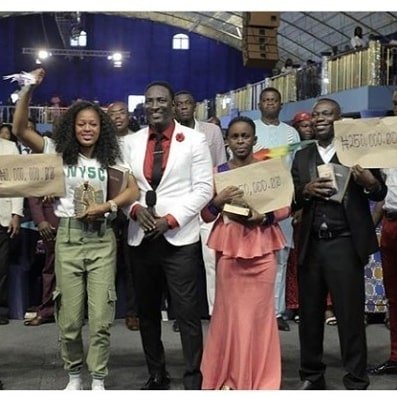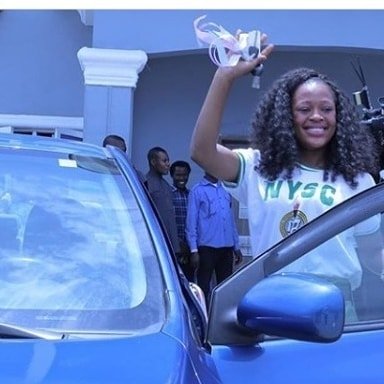 Little Success was filmed complaining about her teachers after she was chased out of school over unpaid school fees. The little girl had noted that she would rather be flogged than miss her classes.
This behaviour moved many Nigerians who believed that the girl's education should be financed since she desperately wants to learn. Nigerians donated over N5 million to Success' family.
After Idolor's lament over her own share of the money, she also received helpfrom many Nigerians who believed that Success would not have been a sensation that moved Nigerians if Idolor did not film.
The corper, Stephanie Idolor, was given a N2 million gift on Sunday, March 31.
But in a recent post on Instagram, the corper revealed that she got another gift from the pastor—a new car, N1million and a Bible.

She wrote,
" The lord has done it again oooooo , all the words in my mouth is not anof to say thank u lord. I want to say a very big thnks to my spiritual daddy in the lord,PROPHET JEREMIAH OMOTO FUFUYIN of mercyland for giving me a brand new executive toyota corolla, a cash prize of 1million naira again and d word of God to keep me(Bible)again.PROPHET JEREMIAH HV not stop blessing me since d very 1st day he saw me is indeed a blessed father. He his my divine and God sent helper I love u my father, just the way u bless me and others and also take me as ur daughter sir God will continue to favour u and ur household, mummy and the children will be favoured. God will continue to increasing mercy TV partners! platinum, diamond, senior and junior partners and the entire Church in Jesus name Amen. "