Nigerians have today gone out en-masse to vote in the Presidential and National Assembly elections.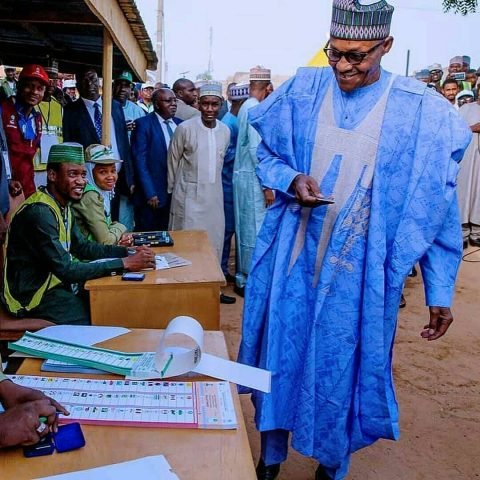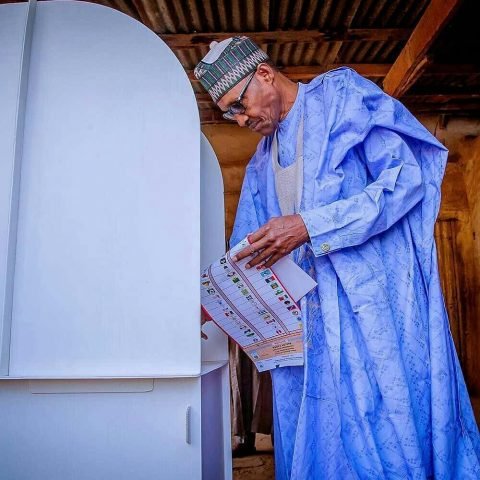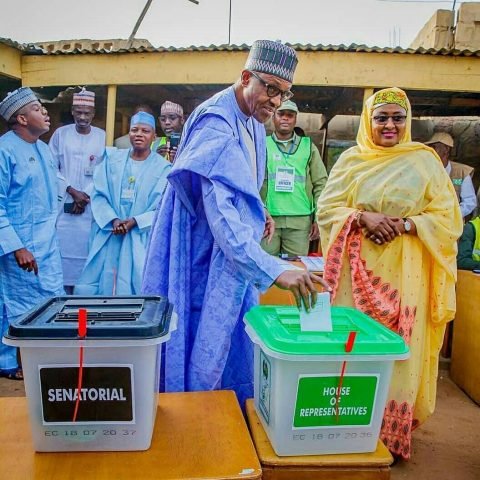 Leading by example, President Muhammadu Buhari , clad in a a light blue `Babbar Riga' was one of the first in the queue when the nearly 120,000 polling stations began opening at 0700 GMT. He voted in his hometown of Daura, in northwest Nigeria.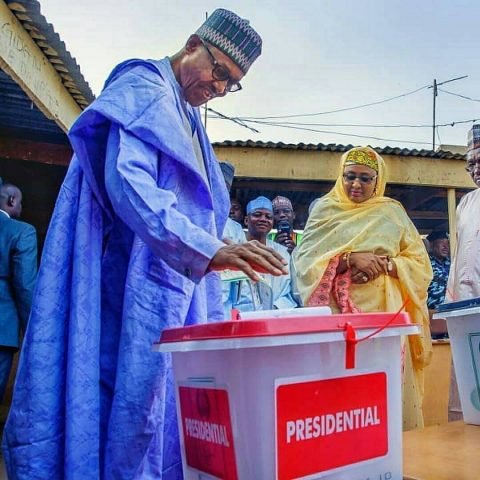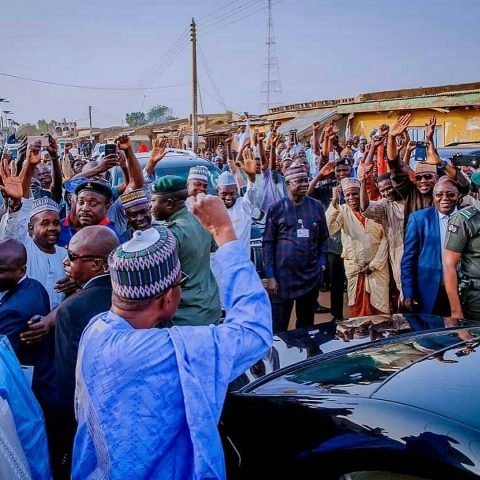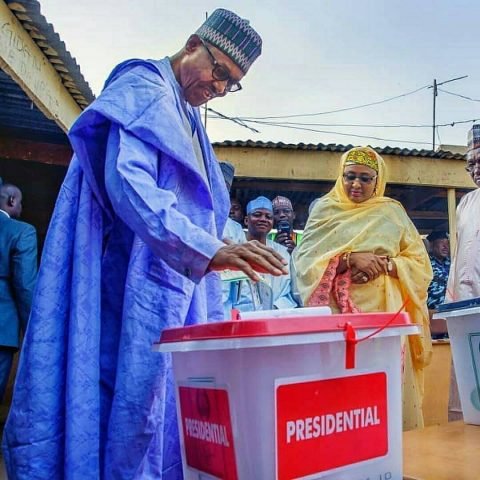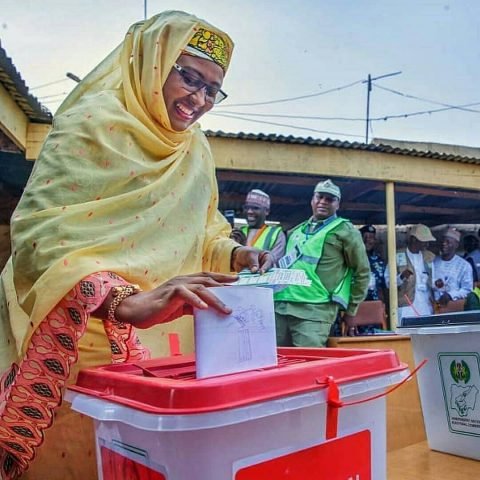 His wife, Aisha, who was with him also voted in Daura, Katsina State. Aisha voted before the president at 8.06 a.m., while the president voted at 8.10 a.m. at the Kofar Baru, Sarkin Yara "A" ward in Daura. After voting, the president expressed satisfaction with the state of affairs and said he was optimistic of winning.