She is no pushover in Nollywood.
One of the prettiest
actresses in Nollywood, Sola Sobowale's acting skills are unquestionable. Quite
stylish, she wears her traditional attire with such panache.
No native attire
is complete without a headgear.
Popularly referred to as gele, it is crispy, colourful
and long enough to form more than a circle, a triangle or a square on a woman's
head.
The gele is an indispensable fashion accessory, which
draws attention to the face, especially the eyes. Having well
groomed and shaped eyebrows and flawless make-up are a plus.
Here
is a how-to tie gele tip: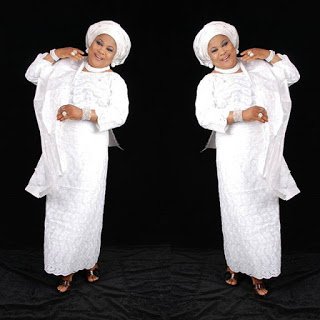 1. For starters, it is wise that you fold it into two
equal halves (the stuff could be too large to knot!)
2. Place it on the head. Tying is all about knotting it
well and in good shape. You can start from either the front or back. Tie a part
tightly on your head, take the second part too and make a knot where the two
meet.
3. You can start bringing out the folds carefully
without tampering with your knots. The edges are what make either a
sky-scrapper or an 'aircraft' of your gele.
4. Carefully remove the edges from the
knots and spread.

Make use of bobby and safety pins to achieve a desired style.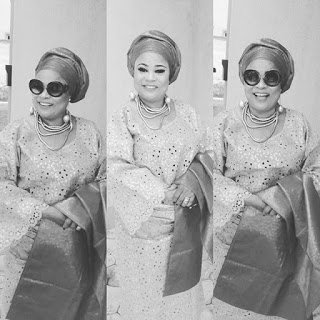 If you didn't get it correctly, keep trying till you
get the desired look.