Preparations are in top gear in the Ile Ife palace as the Oodua in Ile-Ife as the Arole Oduduwa Olofin Adimula,Ooni Adeyeye Enitan Ogunwusi, the Ooni of Ife takes in a new queen.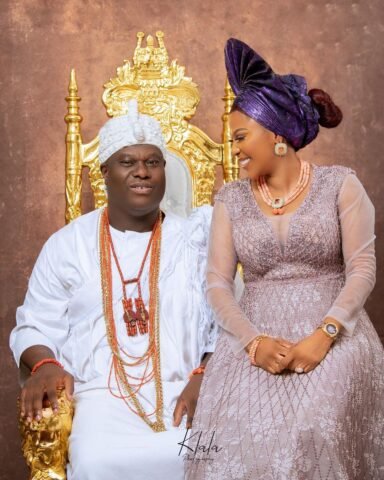 The royal couple has sent in their Pre wedding photos.
She is pretty Oloori Opeoluwa Elizabeth Akinmuda.
The Ooni is so elated about his new Olori and he has already sent out invites to dignitaries.
It is a wedding Thanksgiving service and reception for Opeoluwa Elizabeth Akinmuda, who was betrothed to him in Magodo, Lagos in 2022.
The event holds on Saturday May, 20, 2023.
The ceremony starts with a traditional entry of the new queen into the ancient Ife Oodua Palace this Thursday.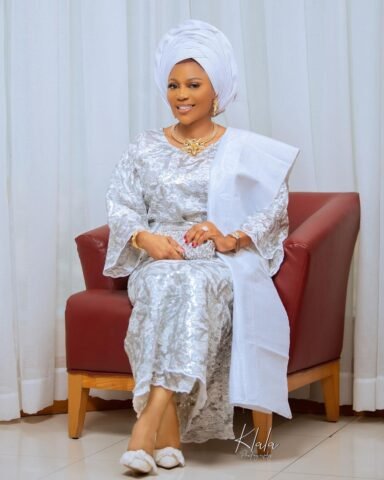 "The wedding has already taken place last year with other queens. But the king is just ushering her into the palace officially. She's not a new wife, she came after Queen Mariam Anako-Ogunwusi. Her betrothal took place last September. She was the bride Baba (Ooni) family went to ask the family for her hands in Magodo, Lagos," palace sources said.
Recall the Ooni, in September 2022, welcomed Queen Mariam nee Anako, into the palace amidst pomp. Then, Olori Elizabeth Opeoluwa Ogunwusi nee Akinmuda was also betrothed to the king a few days later in Magodo, Lagos. On October 9, 2022, he married Queen Tobi Phillips as his third wife. Queen Ashley became his queen on October 16, while Queen Ronke Ademiluyi wedded him on October 20, 2022.
He married princess Temitope Adesegun on October 24, 2022.