The family was so attached to the country home situated in Iyana Iba, Lagos.
Quite close to the Lagos State University, the Nollywood actress lived there with her husband for over 22 years. They had all their four children at the Iyana Iba home.
Meanwhile, Omotola celebrated her 21st wedding anniversary on March 23, 2017.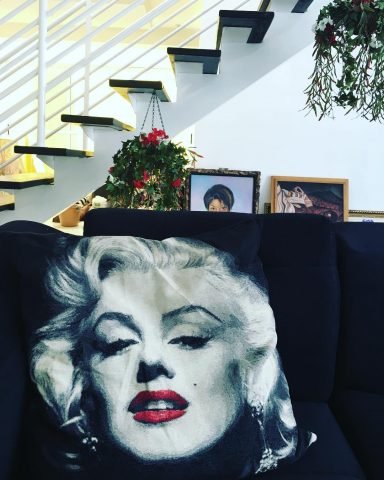 Situated on a large expanse of land, the Ekeindes' Iyana Iba home was quite comfortable and they lived in their world.
A bungalow with a very big kitchen, living-rooms and bedrooms, any visitor entering for the first time would conclude that the owners loved plants and dogs.
According to the actress during an interview, her husband got the land when he was 27 years old and a bachelor. His thriving career as a pilot saw him building the structure even before he married his 18-year-old wife then.
With beach sand scattered everywhere it was obvious Omotola and her husband loved the peace and quiet of their Iyana Iba home.
But they moved recently to another new home (which is theirs) in Oniru Estate, Ajah.
Disclosing this to her fans and followers on social media, Omotola, who was off Instagram for a while said,
"Moving house has to be the most stressful thing on earth! Especially moving from your house to your house! I've missed you all. Happy birthday to My son @iamcaptaine (20th) my amazing producer @estherofafrica (20th) ,my love @rukkysanda phew who have I missed? I love you all and thanks in advance for your well wishes! Talk soon ." (sic)