Before his Police Arrest recently, Comrade Rufai Akanni Olohunwa cannot be ignored in a crowd.
Term him to be wealthy and you cannot be wrong. At least anyone who can afford to have a mansion in Banana Island, Ikoyi, Lagos is not a 'small fry.'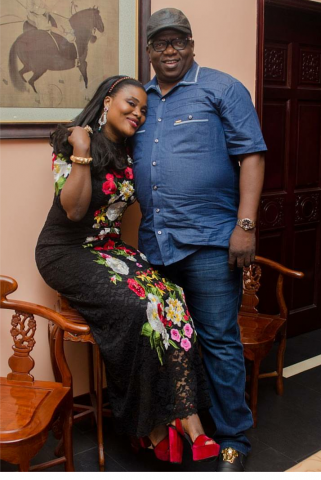 He was once the chairman, National Union Road Transport Workers, Lagos State.
A constant traveller abroad, Olohunwa, as he is fondly called, has a handful of wives, girlfriends and mistresses who all benefited from his largesse.
Said to be much loved, his wives called the shots at parties and their businesses stood out. His children? Most of them are abroad and recently, one threw a party.
A Chelsea fan, don't be surprised to see him travelling to London to watch some of their matches.

Not a few of his associates and friends abroad are still shocked at his recent predicament.
A suspected assassin, Adeola Williams, 39, aka Ade Lawyer said to be responsible for the death of a National Union of Road Transport Workers (NURTW) member, Ganiyu Ayinla (a.k.a. Piero), and many others in Lagos, had alleged that Olohuwa contracted him to kill many.
What would the outcome of this arrest? Did 'Chairman' did what Ade Lawyer alleged? Time will tell.