For newly divorced Leicester City striker Ahmed Musa, life goes on as he gets ready to marry his Calabar side chic, Juliet Adeh.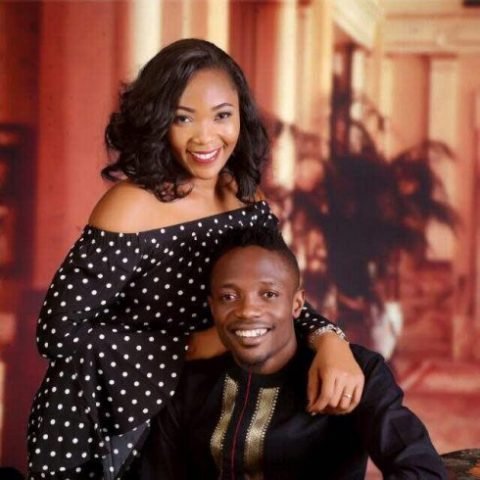 A graduate of the University of Calabar, Juliet who is said to be based in Lagos, has dated the footballer for over two years. He was said to have gotten her an apartment in Lekki, Lagos and bought her a Mercedes Benz C300.
They had their introduction on March 25, 2017 and he's planning to marry her sometime in July. Ahmed Musa is said to be madly in love with Juliet. As a matter of fact, the footballer had quit the Super Eagles training camp in London to go and prepare for his second marriage in Nigeria.
Today, he shared some photos of himself and Juliet in what everyone assumed to be pre-wedding photos.
Ahmed, father of two was married to Jamila.
He had divorced Jamila earlier in April 2017 by issuing her a Saki Uku (final divorce notice).
Jamila, who is mum to Musa's two young children Ahmed Jnr and Halima, is now back in Kano, Nigeria.
Moreover, Musa is said to be ready to move on with his new lover Juliet. Obviously, Musa's decision to take a second wife brought about the big quarrel and final collapse of the marriage.